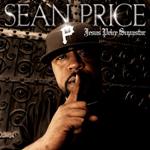 Sean Price
Jesus Price Supastar
Duck Down

Rating:





In 2005, Sean Price made the Boot Camp Clik resurgence official by releasing his first solo joint, Monkey Barz, and turning the underground on its ear. After he toured nationally with Ghostface and Boot Camp, the album was blessed by many with album of the year honors and more praise than loosies in the penile.
Ahhhh … what a difference two years doesn't make. The United States is still in Iraq … George Bush still looks like a cross between a chimpanzee and Adolf Hitler … and Sean Price is still "the brokest rapper you know." His Jesus Price Supastar is a tribute to all things grimy and Brooklyn. It sounds like Monkey Barz: Part Deux, and I mean that in a good way. If you're looking for super complex wordplay, deep metaphysical concepts and uplifting words then you've got the wrong damn record. On the other hand, if you love to hear about the life and times of a cat who's probably been wearing the same underwear for the last three days, then this is your joint.
First off, Sean Price has more personality than 80 percent of the rappers out there. He's not afraid to be abrasive or self-deprecating. He sounds like he has a smirk on his face and a wink is only two bars away. It's these qualities that carry you through the album's lulls (though there are only a few). If you thought his first album was short on features, he's taken care of that this time. With Rock (of Heltah Skeltah), Buckshot, Ruste Juxx, Flood, Chaundon, Skyzoo, Phonte (of Little Brother) and more adding guest spots, you get to hear Price balanced out with other raw spitters.
The production is handled predominantly by independent button mashers Khrysis and 9th Wonder (9th is still indie to me, so there). Producer 10 shows up nicely for "Like You," providing a head nod beat that feels comfortable with Sean's subway flows over it. Rock rips the chorus on "P-Body."
"Director's Cut" is the closest thing to a concept number on this 16 track banger as Sean plays both lead actor and director, giving the song that much more character. Another strong track is "Hearing Aid" featuring Chaundon. Sean's special brand of humor ("I've worked so hard to be this stupid") combined with Chaudon's braggadocio swagger ("Shit is diesel/Getting brainwashed in the Regal/Still fuck with birds from the chickens to the eagles") and 9th's brightly-lit production makes for one of the brightest spots on the record. Phonte puts the screwface on your mug when he spits on "Let It Be Known," like, yo, that dude is soooooo nasty … But that's nothing you didn't already know about Tiggalo. But peep the subtle change in Sean's flow on that song. Notice that his timing shifts just a bit to mesh quite nicely with Phonte.
Overall, if you liked Monkey Barz, you'll love Jesus Price Supastar. Price is still hungry and it shows. Thank god.
— Marc Stretch