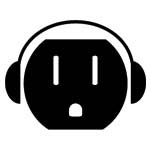 The fifth annual Plug Independent Music Awards is coming soon — albeit a month later than last year — to honor the best independent music in 2007. Voting is open to the public, so you can champion your favorite nominees. But time's running out. The poll closes on February 5, and the results will be announced on March 5.
As usual, the Plug Cartel only found space for one hip-hop nominee in the Album of the Year category: El-P's titanic I'll Sleep When You're Dead. (Full disclosure: I was part of the Plug Cartel this year.) But he'll have a hard time competing against Radiohead, whose Internet release of In Rainbows qualified them as an "indie band," even though it was subsequently released on a major label. Whatever. At least Sharon Jones & the Dap-Kings earned a nod for its solid 100 Days, 100 Nights.
El-P and Aesop Rock were the only hip-hop artists to get multiple nominations (with two). At least a Lil Wayne mixtape wasn't put in the Hip-Hop Album of the Year category like last year. Instead, Da Drought 3 was nominated for DJ Album of the Year. The only actual hip-hop DJ mix (as opposed to poorly mixed compilations of radio songs and studio rantings) that drew a nod was A-Trak's Dirty South Dance.
Safe to say that the Plug Independent Music Awards is for the indie-rock kids and the hipsters who enable them. To be fair, though, not everyone subsists on a hip-hop only diet (including myself, shockingly). If you want to see the likes of Battles and Arcade Fire get more hype than they already do, then be sure to cast your vote before February 5. The awards show takes place on March 5.