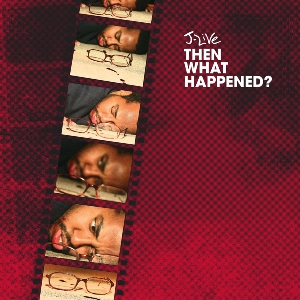 New York-bred, Atlanta-based rapper J-Live a.k.a. Justice Allah is long overdue for a critical appraisal. He's didn't draw as much attention as his late-90s peers, even though he was part of the golden age of indie hip-hop, too. He's recorded three solid albums and a slew of EPs and singles, including the classic "Longevity/Braggin' Writes," and now he's finished his fourth opus.
Then What Happened? drops May 27 on BBE. Its bleak cover — J-Live face down on the ground as if he just got smacked down — reflects some of the topics, if not necessarily the tone. "There's a lot of $#!t that I'm dealing with on this record that'll bring tears of joy and tears of sorrow and I'm hoping to reflect that," he says in a press release for the disc. "I'm separated and I got three kids. That's a difficult combination."
Beats comes via the multi-talented J-Live himself, DJ Jazzy Jeff, Evil Dee, Oddisee, Locsmif, DJ Nu-Mark, DJ Spinna, Cap D from All Natural and Nicolay. Guest vocalists include Posdnous and Chali 2na. And hey, who knows, maybe I'll actually get around to reviewing it when it comes out! But first, here's the track listing for Then What Happened?
1. "One to 31"
2. "Be No Slave"
3. "The Upgrade" (feat. Oddisee & Posdnous)
4. "It Don't Stop"
5. "The Understanding"
6. "The Last Third"
7. "Ole" (feat. Oddy Gato)
8. "What You Holdin'?"
9. "Ooweee"
10. "The Zone" (feat. Chali 2na)
11. "We Are!"
12. "Simmer Down"
13. "You Out There"
www.j-livemusic.com
www.myspace.com/jlive