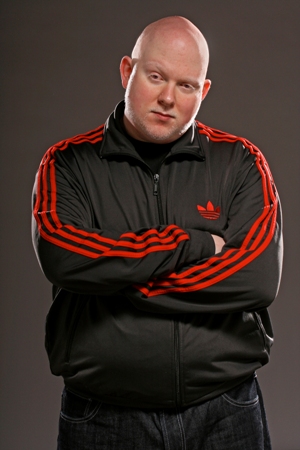 In September, Brother Ali kicks off a three-month, 50-date (!) tour in support of his soon-to-be-released Us. Joining him will be trusty sideman Toki Wright (who just released his debut A Different Mirror), DJ BK One (who has an album coming out this fall) and Evidence from Dilated Peoples (who just signed with Rhymesayers).
9/10: Mohawk Place, Buffalo, NY
9/22: Pizza Luce, Duluth, MN
9/23: What's Up Lougne, Mankato, MN
9/24: The Industry, Iowa City, IA
9/25: Nutty's North, Sioux Falls, SD
9/26: The Waiting Room, Omaha, NE
9/27: Granada Theater, Lawrence, KS
9/29: Ogden Theatre, Denver, CO
9/30: Fox Theater, Boulder, CO
10/01: Black Sheep, Colorado Springs, CO
10/02: In The Venue, Salt Lake City, UT
10/03: The Venue, Boise, ID
10/04: The Badlander, Missoula, MT
10/06: The Boulevard, Spokane, WA
10/07: Neumo's, Seattle, WA
10/08: Element Nightclub, Victoria, BC
10/09: Venue, Vancouver, BC
10/10: Nightlight Lounge, Bellingham, WA
10/11: Hawthorne Theatre, Portland, OR
10/12: WOW Hall, Eugene, OR
10/14: Humboldt State University, Arcata, CA
10/15: New Oasis, Reno, NV
10/16: The Catalyst, Santa Cruz, CA
10/17: Slim's, San Francisco, CA
10/18: Avalon Nightclub, Santa Clara, CA
10/20: El Rey Theatre, Los Angeles, CA
10/21: Canes, San Diego, CA
10/22: Club Red, Tempe, AZ
10/23: Club Congress, Tucson, AZ
10/26: Bash Riprocks, Lubbock, TX
10/27: Granada Theater, Dallas, TX
10/28: Emo's, Austin, TX
10/29: Warehouse Live, Houston, TX
11/01: The Social, Orlando, FL
11/04: Cat's Cradle, Carrboro, NC
11/05: The Ottobar, Baltimore, MD
11/06: First Unitarian Church, Philadelphia, PA
11/07: Irving Plaza, New York, NY
11/08: Paradise Lounge, Boston, MA
11/09: Higher Ground, Burlington, VT
11/10: The Asylum, Portland, ME
11/11: Pearl Street, North Hampton, MA
11/13: Grog Shop, Cleveland Heights, OH
11/14: Skully's, Columbus, OH
11/15: Uncle Pleasant's, Louisville, KY
11/17: Blind Pig, Ann Arbor, MI
11/18: Metro, Chicago, IL
11/19: Barrymore Theatre, Madison, WI
11/20: First Avenue, Minneapolis, MN
9/10-11/20: w/Toki Wright, BK One, Evidence
Photo by Julian Murray.