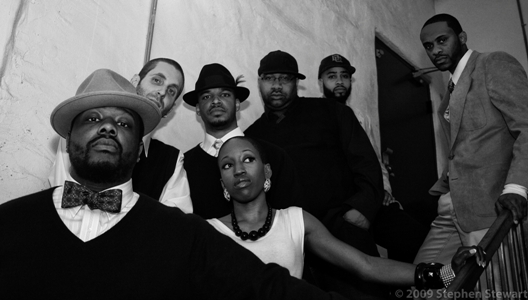 Since issuing their second album Leave It All Behind last September, the Foreign Exchange have organized a few concerts at a time, much to the consternation of their fans. Slowly but surely, however, Phonte and Nicolay have made their way across the country. This month, they'll finally hit the West Coast with a full band that includes Carlitta Durand, Zo!, Yahzarah, the Els and, of course, Darien Brockington. It should be quite a show. For NY heads who haven't seen them yet, they'll also be at the CMJ Music Marathon in October.
9/11: Someday Lounge, Portland, OR
9/12: Yoshi's, San Francisco, CA
9/13: Roxy Theatre, Hollywood, CA
9/14: Roxy Theatre, Hollywood, CA
9/15: Nectar Lounge, Seattle, WA
10/22: 8×10, Baltimore, MD
10/23: B.B. King, New York, NY (1)
10/25: Black Cat, Washington, DC
Photo by Stephen D. Stewart, Jr.