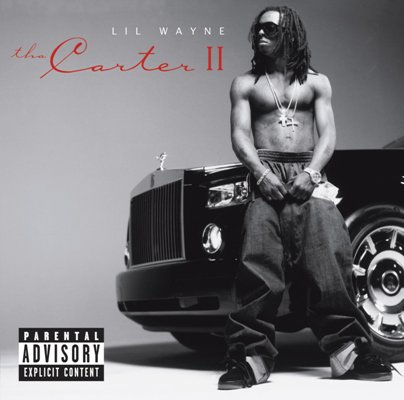 96. Lil Wayne, The Carter II
Cash Money Records
Released December 6, 2005
As a launchpad for Lil Wayne's ascent as a dreadlocked, eccentric purveyor of Southern Gothic, The Carter II has an outsized reputation. Too long at nearly an hour and a half, it's hobbled by weak tracks. Still, The Carter II myth endures because of Wayne's lyrical and vocal performance. Grasping for absurd punch lines and unspooling twisted logic, he sounds unhinged and inspired, spouting weed raps that sound crazily zooted. A few months after The Carter II's release, Weezy F. Baby issued Dedication II, and embarked on a mixtape flurry that secured his status as one of hip hop's strangest superstars. But The Carter II was a crucial step.