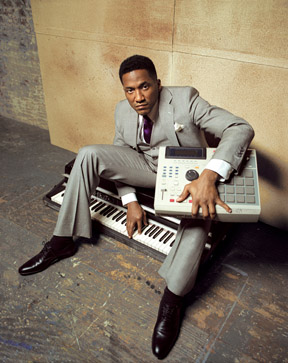 Q-Tip's looong-delayed album The Renaissance finally has a release date of November 4. I've been writing about it for nearly as long as this site has been in existence, and I've been skeptical about each date Universal Motown has floated. But it looks like it will come out for real this time. Q-Tip fans won't have to cobble together bootleg albums from scattered demos anymore.
"This album is part of a reawakening," says Tip in a press release. "For me it was a journey through a musical and cultural rebirth, hence the title. The Renaissance is an album inspired by a new era of vigor, musical expression and of a palpable new movement of time when the youth is ushering in new hopes and ideas without the restriction of boundaries. The Renaissance is the first album of a series I will be creating in this remarkable time of new awakenings."
The first single, "Gettin' Up," is pretty good. Guests include Norah Jones (on "Life is Better"), D'Angelo ("Fight/Love"), Raphael Saddiq ("Believe") and Amanda Diva ("ManWomanBoogie," which Amanda Diva included on her Life Experience EP last year).
Download: Gettin' Up