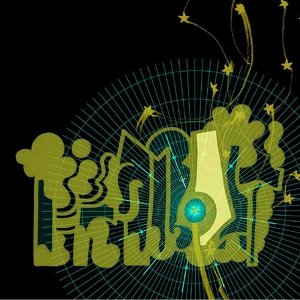 Dr. Who Dat?
Beyond 2morrow (Lex Records, digital album)
With this review, I'm abandoning the rating system I've used during the past two years. I'm also tossing out the "Short Cuts" experiment that began last month with Mark Farina's Mushroom Jazz 6.
The reason is that it's impossible to summarize all of an album's qualities in a review, unless I wanted to write a short book about each album like the 33 1/3 series. And even those monographs are built from years of critical thought and changing perspectives; these reviews, by nature, are immediate reactions to newly released work. As a result, my reviews should accomplish a few simple tasks: give you a brief sense of how an album sounds, explain some of the ideas that an artist is trying to convey, and tell you whether it's worth checking out to or not.
Naturally, some reviews will be longer than others, so I think the "Short Cuts" appellation is unnecessary. And I tried the rating system because I wanted to rank the albums on a scale. But my year-end lists are a much better ranking system. The star system was flawed because it was often arbitrary. Often, I would only listen to an album once or twice before I gave it a rating. But I've since learned that the albums worth remembering after a full year, not the ones that sound great on first impression but quickly grow tiresome, are the true keepers.
So what's the score with Dr Who Dat? It's an alias for elusive musician Jneiro Jarel (anv Omar Gilyard), with a focus on beat production. Beyond 2morrow appeals to a specialized audience that wouldn't care about an arbitrary rating. Instrumental hip-hop albums tend to operate under a different dynamic than hip-hop albums, or even producer showcases like Jarel's Shape of Broad Minds project, which mixed singing and rap with an aesthetic similar to this. With the exception of the title track, where Jarel drops a few rhymes, and the harmonizing vibes of "Ghetto Dreaming," straight-up beats are Dr. Who Dat's specialty.
Despite its narrow parameters, Beyond 2morrow has an appealing musical tone, with notes that mutate and shift and sounds that switch and evolve mid-stream. "Lace & Candy" starts with repetitive keyboard punches, and then segues into a shuffling, watery groove – the sonic equivalent of Kompakt's famous "schaffel" beat. It ends with a sample from a Brazilian psych break. On other tracks like the elegant "Viberian Twilight," he creates a high drama of programmed keyboards and squealing melodies, and the whole thing stomps like a Prince track circa 1999.
Beyond 2morrow is full of pure pleasures like that. At thirteen tracks and 30 minutes, it's not as expansive as Shape of Broad Minds, and it isn't supposed to be. It's really about the head-nod factor.