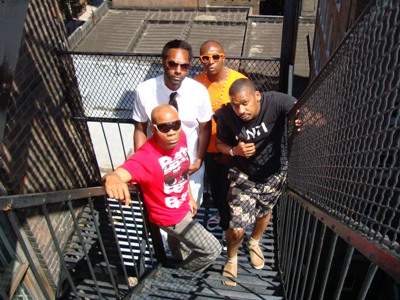 Last month, I complained that Anti-Pop Consortium only played a few East Coast shows for its new album, Fluorescent Black. Next month, however, the group has some West Coast dates coming up…four of them, and one in Canada. You take what you can get.
11/16: Doug Fir Lounge, Portland, OR
11/17: Lucky Bar, Victoria, BC
11/18: Studio Seven, Seattle, WA
11/20: Mojito, San Francisco, CA

11/21: LA Center Studios, Los Angeles, CA (1)

(canceled)
11/21: We the People Festival
Photo by Joseph Yoon.