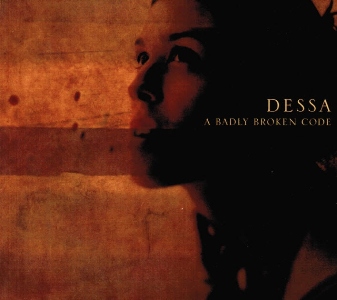 Earlier this year, I included Minneapolis singer/rapper/poet Dessa on a list of ten dope MCs (not the ten best, as I mistakenly wrote, just ten good ones). I included her on the strength of a few appearances on Doomtree's self-titled 2008 compilation.
Next year, however, she'll drop a full-length debut in the form of A Badly Broken Code. Scheduled for release on January 19 via Doomtree, it features production from the Doomtree camp (Paper Tiger, MK Larada, Cecil Otter and Lazerbear) and a guest vocal from Matthew Santos (last heard on Lupe Fiasco's hit single "Superstar").
Cue the bio snippet:
Dessa's most important hip-hop instruction happened in a parked car. Stef Alexander, aka P.O.S. pounded out a lunch table beat on the hood of his Festiva, shouting his direction through the passenger window, "Good, now try it again louder."

Now 28 years old, Dessa is a member of the Doomtree crew–Minneapolis' ascendant hip hop collective of rappers, producers, and DJs. The group of nine friends has earned a national reputation for the irrepressible live shows, propulsive production, intelligent lyrics, and their ferociously DIY aesthetic. As a member of Doomtree, her work has attracted a ferociously dedicated fan base, held the #1 spot with CMJ, and appeared on Billboard's Heatseekers chart. She has earned praise for her range as a thoughtful songwriter, a fierce emcee, and a singer with an expressive alto voice. A Badly Broken Code is Dessa's eagerly anticipated full-length album. …

The varied sound palette of A Badly Broken Code is unified by Dessa's inimitable style as a lyricist. Tenderness, wit, and poetic sensibility define her songwriting and every track on her full length reaffirms her position as one of the most capable lyricists in underground hip hop.
Here's the track listing:
1. "Children's Work"
2. "Poor Atlas"
3. "The Crow"
4. "Dixon's Girl"
5. "Mineshaft II" (feat. Jessy Greene)
6. "The Chaconne" (feat. Matthew Santos)
7. "Matches To Paper Dolls"
8. "Go Home"
9. "Seamstress"
10. "Dutch"
11. "The Bullpen"
12. "Momento Mori"
13. "Crew"
14. "Alibi"
15. "Into The Spin" (feat. Jessy Greene)