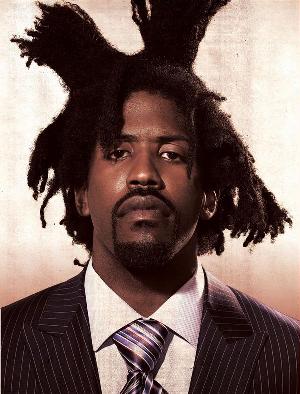 Next month, Murs will host another edition of his increasingly successful Paid Dues Festival in San Bernardino, Calif. But fans of the veteran West Coast rapper will get another treat by this summer: a new album titled Murs for President.
Details are still forthcoming on Murs for President, which is scheduled for release in the next few months on Warner Bros. It is clear, however, that 9th Wonder doesn't handle all of the production like he did on Murs' last two albums, including 2006's Murray's Revenge. He contributes several beats, though. Other guest appearances come via DJ Quik and Snoop Dogg and Supreeme, Murs' proteges.
So far, Murs has released two teaser singles from the album, "Dreadlocks" and "Better Than the Best." He shot a video for the latter, which you can watch below.
www.mursmusic.com
www.myspace.com/murs