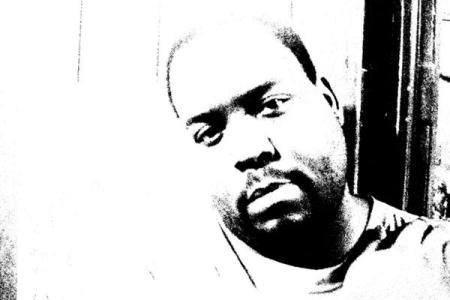 Fresh from his Mighty Joseph collabo with Karniege, Vast Aire isn't waiting the requisite two years to drop another project. Instead, he's following up with his first solo project since 2004's Look Ma, No Hands.
Vast Aire's Dueces Wild is set for release on June 24 via his One Records imprint. In a press release, he says,
"I put the letter "U" before the "E" in the LP title because I have paid my dues and this is the best music I have ever made. This project is about the power of the number 2 and the truth and the balance of the Ying-Yang. The number 2 influences many facets of our lives; this my sophomore solo-LP (second solo-LP), your Mom and dad are "two," you and the love of your life are "two," life and death, good and bad, night and day, love and hate are all interrelated with the number "two."
While Mighty Joseph utilized the power of two, Vast Aire will use the power of many for Dueces Wild. Producers include Melodious Monk (who produced much of Mighty Joseph's Empire State), Pete Rock, Oh No and Thanos from the Opus Thanos from Brotherhood 603. Guest features include Vast's onetime Can Ox partner Vordul Mega, Karniege, Copywrite and Gecchi Suede from Camp Lo.
The track listing is below.
1. "You Know"
2. "T.V. Land"
3. "Take Two"
4. "The Dynamic Duo" (feat. Gecchi Suede of Camp Lo)
5. "Give Me That Mic" (feat. Copywrite)
6. "Mecca and the Ox" (feat. Vordul Mega)
7. "Back 2 Basics"
8. "Lunchroom Rap (It's Nothing)"
9. "When Starz Fall" (feat. Double A.B., Thanos, Swave Sevah & Karniege)
10. "The Crush"
11. "Shu (The God of Aire)"
12. "Graveyard Shift" (feat. Genesis)
13. "The Infinity War"
14. "The Man Without Fear"
www.myspace.com/vastaireofcanox