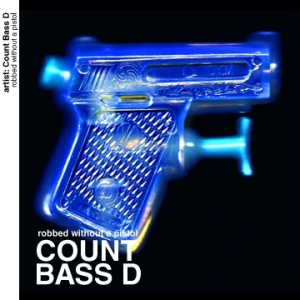 To celebrate his new album L7, which drops tomorrow via Sound Tribe Sector 9's digital label 1320 Records, Count Bass D has released an instrumental album — for free. "Everyone can not afford to purchase music in these days & times so here is my gift to all those people," writes the Count on his blog.
You can download it at Count Bass D's blog.
The Nashville artist is also undertaking a criminally short tour of the South opening for the aforementioned STS9. Dates are below.
10/25: Nocturnal, Memphis, TN
10/30: TBA, Portland, OR
10/31: Stubb's BBQ, Austin, TX
11/01: House of Blues, Dallas, TX
11/02: House of Blues, New Orleans, LA
11/05: Lyric Theatre, Oxford, MS
11/06: War Memorial, Nashville, TN
11/07: Alabama Theatre, Birmingham, AL
11/08: Tennessee Theatre, Knoxville, TN
11/09: Headliners Music Hall, Louisville, KY
11/12: Charleston Music Hall, Charleston, SC
11/13: Amos Southend, Charlotte, NC
10/30: w/Braille
10/31-11/13: w/Sound Tribe Sector 9