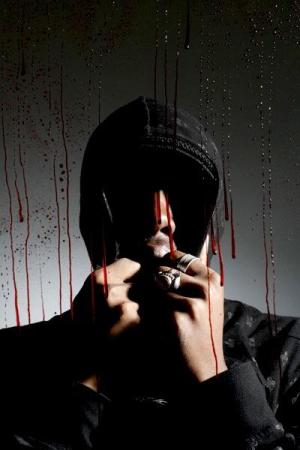 On December 9, artist-of-the-year candidate Flying Lotus will drop L.A. EP 2×3, the second installment in a trilogy of limited-edition addendums to his Los Angeles epic.
The Warp release will feature remixes of Los Angeles tracks from Brainfeeder associates Samiyam and Ras G as well as fellow space travelers Mike Slott and Hudson Mohawke. Unlike L.A. EP 1×3, there won't be any new tracks from Flying Lotus himself.
Collectors (i.e. you and I) will want to pick up this up the moment it hits stores. The first installment sold out immediately upon its June release, and now trades upwards of $100 on Ebay.
1. "RobertaFlack" (Martyn's Heart Beat mix)
2. "Sleepy Dinosaur" (Ras G mix)
3. "Camel" (Nosaj Thing remix)
4. "Grapesicles" (Samiyam remix)
5. "RobertaFlack" (Mike Slott Reflunk)
6. "Secrets" (Soundmurderer Refix)
Photo by Tim Saccenti.