This kicks off a new series of 12-inch reviews, courtesy of Tres Records. Unfortunately, I can't post audio because, well, I just got a Sendspace warning about something else, so I'm a little skittish. And I don't like using ZShare. But fuck, if Moovmnt.com Freshselects.net can post audio without getting takedown notices, then so can I, right?
I'll work it out eventually. In the meantime, enjoy the reviews and buy the vinyl.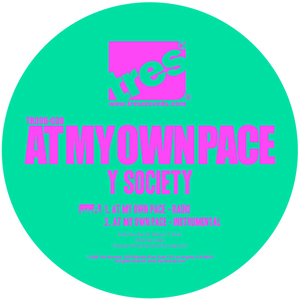 Y Society, "At My Own Pace" (Tres Records, TR396-038)
"At My Own Pace" comes from the underrated Insight and Damu the Fudgemunk, together known as Y Society. Insight is a dope producer in his own right, but he sticks to fast rapping on "At My Own Pace" and "What's Next" while Damu works the beats. There's also a non-LP bonus instrumental, "Peace I'm Out The Door," where Damu works a nice, soulful vibe reminiscent of the Chocolate Boy Wonder. It's a good sampler for kids who slept on Y Society's Travel At Your Own Pace album last year.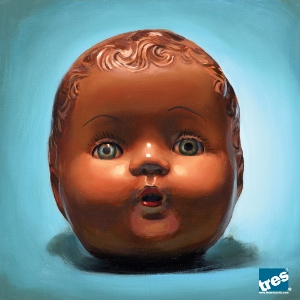 Johnson&Jonson, "Mama Told Me" (Tres Records, TR396-049)
This 12-inch culls two tracks from the ever-popular Blu & Mainframe collabo. The A-side, "Mama Told Me," is a typical Blu slang-spitter, where he rhymes about growing up as a young player in L.A. "Cleaning off my fat pumps and my PE clothes/Watching as my pop's partners walk with a G stroll/Pulling out his cake, and I swore he had three rolls/Damn, I want to be like those guys, the Negroes." For the oft-blogged-about "Hold On John," Blu offers social commentary over a thoughtful sample from John Lennon's "Hold On John." However, DJs will prefer the A-side with Mainframe's chummy, horn-fed soul. As an extra bonus, Mainframe drops a non-album bonus instrumental, a bumptious soul swinger that recalls Motown in its 60s glory.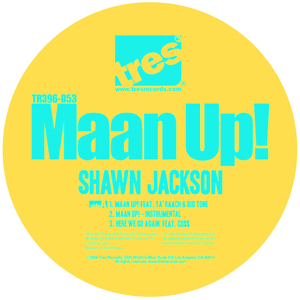 Shawn Jackson, "Maan Up!" (Tres Records, TR396-053)
"Maan Up!" was arguably the best cut from Shawn Jackson's (tk) last year, and it gets pole position here. Ta'Raach's beat is both melodic and girded in propulsive bass and drums; it's a nice combination that manages to transcend easy J Dilla comparisons. Unfortunately, the same can't be said for "Here We Go Again," producer Exile's non-album cut. "Fix Ya Face," a lovely and tipsy stroller helmed by newcomers Jack Sample Pros, ends this one on a up note.