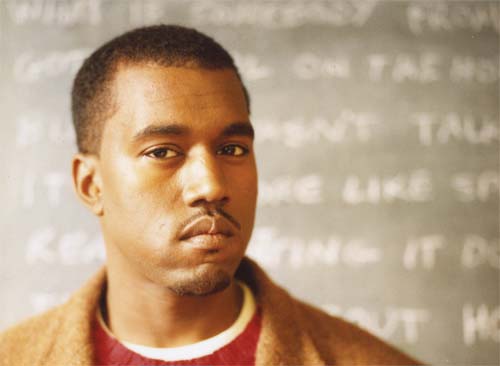 This is an introduction to a failed project that will, over the next few months, provide a measure of redemption.
The Plug One 2000s was originally conceived to document some of the changes that took place in hip hop culture over the past decade through several lists, essays, and photos. The "aughts," as most of the media has agreed to call the first decade of the 21st century, has been one of confusion, from a crumbling-yet-still-standing recording industry to the first foreign attack on our shores in seven decades, overseas wars, environmental disasters and, improbably, the election of Western Civilization's first president of color. Hip hop culture was intertwined with all of that, even as its followers struggled with money lust, amorality, violence, artistic malaise, and even obsolescence. Culture is a prism through which one interprets the world.
I began thinking about the project in late 2007, and began planning in earnest at the beginning of 2009, with hopes of posting it in mid-September. But I made a fatal mistake. Instead of writing as I went along, I waited until I finished mapping it out until late August. By then, it was too big to complete in a few weeks.
Now, with the decade whittled down to a few hours, here enters belatedly a single list of albums, a tragic reduction of the multi-tiered presentation I first envisioned.
Without the accompanying materials, the list has unintentionally become a formalist device, something for rubberneckers who just want to see what claims the number one spot. I also created a list of 50 honorable mentions. There are 10 or so titles on it that could have easily made the top 100.
The Plug One 2000s is built around classics everyone agrees on, genre-blurring tour de forces often not considered "real hip hop," and a few forgotten gems. I listened to hundreds of recordings, some of them many times, and fretted over the rankings. I not only tried to distinguish between "good" and "great" albums, but also weighed abstract qualities such as influence, impact and innovation. As I worked, I moved titles up and down the list. I changed the top ten many times, especially the number one album. (I'm still not sure if I made the right choice.)
I attempted to create a living, breathing list that is relevant for today, right now. I did not settle for a utopian memory of how I remembered them. Many albums still shone brightly when heard with fresh ears, while others sounded dated, unworthy of their continued accolades.
I made a cursory effort to listen to a few mixtapes, especially the ballyhooed ones. Mixtapes have always struck me as erratic talent showcases, not full-fledged, album-length visions that transport a listener. I admit that I'm not an expert on them, and it could be argued that their omission, save for one or two favorites, represents a structural mistake. For now, I make no apologies. But I know that I will soon have to contend with this form that has influenced hip hop culture so profoundly over the past several years.
At heart, the Plug One 2000s is just my opinion on a decade of music. I have a very specific perspective on hip hop culture, one that often clashes with my fellow writers. I hesitate to put it into plain, argumentative words; for the moment, I prefer to show you through this project. Hopefully, it will illustrate some of my views.
Yet as hard as I tried to create an iconoclastic canon that would stick a proverbial middle finger to the hip-pop firmament, I found myself rallying around the same key works as everyone else. With one or two notable exceptions, every entry in the Plug One 2000s top ten has appeared on other sites/magazines' Best of Decade lists (at least in regards to hip hop). Hopefully, I've made up for my blind conformity with profundity and length. Instead of picking out a handful of best bits (and pocketing them amidst the usual Radiohead/Arcade Fire/Strokes rehashes), I've written a much longer story of hip hop creativity in the past decade, one that gives a richer view.
Next month, I will begin posting short and long reviews for each album. The reviews for the honorable mention list will range between 50-100 words, while the main list's word count will span from 150 words to hundreds more. As each review is posted, I will add a hyperlink to this introduction.
I hope to finish by next spring, but I can't make any promises. These reviews won't appear in numbered order, but haphazardly, depending on inspiration. I assure you that I have already written many of them — ha! Yes, the Plug One 2000s is a failed project, but it's my party, and I'm going to have fun with it anyway. Hopefully, some of you will enjoy it as well.
"For the heart of the issue is that canons matter. They set the agenda and they reinforce its transmission, both positively and negatively." – Ian Christie, "The Rules of the Game," Sight and Sound, September 2002
The Plug One 2000s Top 100:
1. Ghostface Killah, Supreme Clientele (Epic/Razor Sharp Records, 2000)
2. Kanye West, The College Dropout (Roc-A-Fella Records, 2004)
3. OutKast, Stankonia (LaFace/Arista, 2000)
4. Madvillain, Madvillainy (Stones Throw Records, 2004)
5. Eminem, The Marshall Mathers LP (Aftermath, 2000)
6. Cannibal Ox, The Cold Vein (Definitive Jux, 2001)
7. Jay-Z, The Black Album (Roc-A-Fella Records, 2003)
8. J Dilla, Donuts (Stones Throw Records, 2006)
9. Clipse, Hell Hath No Fury (Arista, 2006)
10. Antipop Consortium, Arrhythmia (Warp, 2002)
11. Common, Like Water for Chocolate (Geffen, 2000)
12. Edan, Beauty and the Beat (Lewis, 2005)
13. Slum Village, Fantastic Vol. 2 (Good Vibe, 2000)
14. Little Brother, The Listening (ABB, 2003)
15. Prefuse 73, One Word Extinguisher (Warp, 2002)
16. M.I.A., Arular (XL Recordings, 2005)
17. Quasimoto, The Unseen (Stones Throw Records, 2000)
18. Lil Wayne, The Carter III (Universal Motown, 2008)
19. El-P, Fantastic Damage (Definitive Jux, 2002)
20. Scarface, The Fix (Def Jam South, 2002)
21. The Streets, Original Pirate Material (69 Recordings, 2002)
22. Missy Elliott, Miss E…So Addictive (Elektra, 2001)
23. Kanye West, Graduation (Roc-A-Fella, 2007)
24. RJD2, Deadringer (Definitive Jux, 2002)
25. Four Tet, Rounds (Domino, 2003)
26. Nas, Stillmatic (Columbia, 2001)
27. Jay-Z, The Blueprint (Roc-A-Fella, 2001)
28. N.E.R.D., In Search Of… (Virgin Records America, 2002)
29. Brother Ali, The Undisputed Truth (Rhymesayers, 2007)
30. T.I., Trap Muzik (Atlantic, 2003)
31. M.I.A., Kala (Interscope, 2007)
32. David Banner, Mississippi The Album (SRC, 2003)
33. Kanye West, Late Registration (Def Jam, 2005)
34. Atmosphere, Lucy Ford: The Atmosphere EPs (Rhymesayers, 2000)
35. Ghostface Killah, Fishscale (Def Jam, 2006)
36. Jurassic 5, Quality Control (Interscope, 2000)
37. Cam'ron, Purple Haze (Def Jam, 2004)
38. Flying Lotus, Los Angeles (Warp, 2008)
39. Immortal Technique, Revolutionary Vol. 2 (Viper Records, 2003)
40. cLOUDDEAD (Mush, 2001)
41. The Coup, Party Music (75 Ark, 2001)
42. Blu & Exile, Below the Heavens (Sound In Color, 2007)
43. Dälek, From Filthy Tongues of Gods and Griots (Ipecac, 2002)
44. DJ Shadow, The Private Press (MCA, 2002)
45. The Roots, Phrenology (Geffen, 2002)
46. M.O.P., Warriorz (Loud, 2000)
47. Busdriver, Temporary Forever (Mush, 2002)
48. Girl Talk, Night Ripper (Illegal Art, 2007)
49. Aesop Rock, Float (Mush, 2000)
50. Kid Koala, Carpal Tunnel Syndrome (Ninja Tune, 2000)
51. OutKast, Speakerboxxx/The Love Below (Arista, 2003)
52. Lyrics Born, Later That Day… (Quannum, 2003)
53. Buck 65, Talkin' Honky Blues (Warner Music Canada, 2003)
54. Lupe Fiasco, Lupe Fiasco's Food & Liquor (Atlantic, 2006)
55. Murs & 9th Wonder, 3:16: The 9th Edition (Definitive Jux, 2004)
56. Deltron 3030 (75 Ark, 2000)
57. 50 Cent, Get Rich or Die Tryin' (Shady/Aftermath/Interscope, 2003)
58. DJ Shadow & Cut Chemist, Product Placement (One29, 2001)
59. Shape of Broad Minds, Craft of the Lost Art (Lex Records, 2007)
60. Daedelus, Invention (Plug Research, 2002)
61. Five Deez, Koolmotor (Counterflow, 2001)
62. The Go! Team, Thunder, Lightning, Strike (Memphis Industries, 2005)
63. T.I., King (Atlantic, 2006)
64. Mos Def, The Ecstatic (Downtown Records, 2009)
65. Prefuse 73, Vocal Studies & Uprock Narratives (Warp, 2001)
66. Foreign Exchange, The Connected (BBE Music, 2004)
67. Danger Mouse, The Grey Album (online, 2004)
68. Wu-Tang Clan, The W (Loud, 2000)
69. Sole, Selling Live Water (Anticon, 2003)
70. Q-Tip, The Renaissance (Universal Motown, 2008)
71. Common, Be (Geffen, 2005)
72. Black Milk, Tronic (Fat Beats, 2008)
73. Talib Kweli & DJ Hi-Tek, Reflection Eternal (Rawkus, 2000)
74. Cadence Weapon, Breaking Kayfabe (Upper Class Recordings, 2005)
75. J Dilla, Welcome 2 Detroit (BBE Music, 2001)
76. J-Zone, Pimps Don't Pay Taxes (Old Maid Entertainment, 2001)
77. dead prez, Let's Get Free (Loud, 2000)
78. The Cool Kids, The Bake Sale (Chocolate Industries, 2008)
79. Antipop Consortium, Tragic Epilogue (75 Ark, 2000)
80. Blackalicious, Blazing Arrow (MCA, 2002)
81. Kid Cudi, A Kid Named Cudi (online, 2008)
82. Flying Lotus, 1983 (Plug Research, 2006)
83. Cormega, The Realness (Legal Hustle, 2001)
84. Jean Grae & 9th Wonder, Jeanius (Blacksmith, 2008)
85. Prodigy, Return of the Mac (Koch, 2007)
86. Subtle, For Hero: For Fool (Astralwerks, 2006)
87. Beanie Sigel, The Truth (Roc-A-Fella Records, 2000)
88. Tanya Morgan, Moonlighting (Loud Minority Music, 2006)
89. People Under the Stairs, "O.S.T." (Om Records, 2002)
90. Diverse, One A.M. (Chocolate Industries, 2005)
91. Mr. Lif, Enters the Colossus EP (Definitive Jux, 2000)
92. Roots Manuva, Run Come Save Me (Big Dada, 2001)
93. Saul Williams, The Rise and Liberation of NiggyTardust! (Fader Label, 2007)
94. Dabrye, One/Three (Ghostly International, 2001)
95. Jedi Mind Tricks, Violent By Design (Superegular Recordings, 2000)
96. Lil Wayne, The Carter II (Cash Money Records, 2005)
97. El-P, I'll Sleep When You're Dead (Definitive Jux, 2007)
98. Mike Ladd, Welcome to the Afterfuture (Ozone, 2000)
99. 2Mex, B Boys in Occupied Mexico (Mean Street, 2001)
100. 9th Wonder, God's Stepson (HipHopSite.com, 2003)
Honorable Mention:
1. Aesop Rock, Labor Days (Definitive Jux, 2001)
2. Afu-Ra, Body of the Life Force (Koch, 2000)
3. Aloe Blacc, Shine Through (Stones Throw Records, 2006)
4. Awol One & Daddy Kev, Souldoubt (Mean Street, 2001)
5. Bubba Sparxxx, Deliverance (Interscope, 2003)
6. Bumpy Knuckles, Industry Shakedown (KJAC, 2000)
7. Busdriver, Fear of a Black Tangent (Mush, 2005)
8. Busdriver & Radioinactive w/Daedelus, The Weather (Mush, 2003)
9. Cage, Hell's Winter (Definitive Jux, 2005)
10. Cee-Lo, Cee-Lo and his Perfect Imperfections (Arista, 2002)
11. Clipse, Lord Willin' (Star Trak, 2002)
12. Count Bass D, Begborrowsteal (Ramp, 2004)
13. Cyne, Collection: 1999-2003 (Botanica del Jibaro, 2003)
14. De La Soul, The Grind Date (Sanctuary Urban, 2004)
15. Dizzee Rascal, Boy In Da Corner (XL Recordings, 2003)
16. DJ Krush, Zen (Red Ink, 2001)
17. DJ Z-Trip & DJ P, Uneasy Listening (self-released, 2001)
18. Dudley Perkins, A Lil' Light (Stones Throw Records, 2003)
19. Eliot Lipp, Tacoma Mockingbird (Hefty, 2005)
20. Ghostface Killah, The Pretty Toney Album (Def Jam, 2003)
21. Invincible, ShapeShifters (Emergence, 2008)
22. J. Rawls, The Essence of J. Rawls (Groove Attack, 2001)
23. J-Live, All Of the Above (Coup D'Etat, 2002)
24. Joell Ortiz, The Brick: Bodega Chronicles (Koch, 2007)
25. Johnson&Johnson (Tres Records, 2008)
26. K-os, Joyful Rebellion (Astralwerks, 2004)
27. Lifesavas, Gutterfly: The Original Soundtrack (Quannum, 2007)
28. Lil Wayne, Dedication II (GangstaGrillz.com, 2005)
29. Ludacris, Chicken & Beer (Def Jam, 2003)
30. Masta Ace, Disposable Arts (JCOR, 2001)
31. Metal Fingers, Special Herbs: The Box Set Vol. 0-9 (Nature Sounds, 2006)
32. Missy Elliott, Under Construction (Elektra, 2002)
33. Mr. Lif, I Phantom (Definitive Jux, 2002)
34. Nas, Hip Hop Is Dead (Def Jam, 2006)
35. Nosaj Thing, Drift (Alpha Pup, 2009)
36. Oh No, Exodus Into Unheard Rhythms (Stones Throw, 2006)
37. Pole, Pole (Mute, 2004)
38. Raekwon, Only Built 4 Cuban Linx…Pt II (Ice H20 Records/EMI, 2009)
39. The Roots, Game Theory (Def Jam, 2006)
40. Sage Francis, A Healthy Distrust (Epitaph, 2005)
41. Sean Price, Monkey Barz (Duck Down Records, 2005)
42. Sole, Bottle of Humans (Anticon, 2000)
43. Sonic Sum, The Sanity Annex (Ozone Music, 2000)
44. Thavius Beck, Decomposition (Mush, 2005)
45. Them (Anticon, 2000)
46. Ursula Rucker, Supa Sista (!K7, 2001)
47. Various Artists, Run the Road (Vice, 2005)
48. Wale, The Mixtape About Nothing (online, 2008)
49. Xzibit, Restless (Loud, 2000)
50. Zion-I, Deep Water Slang v. 2.0 (Raptivism, 2003)
Kanye West photo by Danny Clinch.