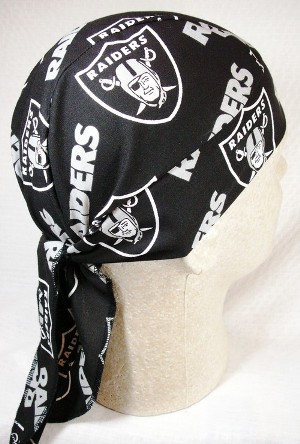 "Stop giving juice to the Raiders, 'cause Al Davis never paid us."
In his clumsily assembled documentary Straight Outta L.A., Ice Cube tells the viewer that he rapped these words because he had fallen out of love with the Los Angeles Raiders. His hometown team had lost its swagger. Besides, he rationalizes, he was making Hollywood moves with Boyz N The Hood, and after leaving his group N.W.A., he became a solo star with new dreams and schemes.
The truth is more complex. Ice Cube was upset at the Raiders because, well, Al Davis never paid them. He felt (much as Run-DMC once did towards Adidas) that he and N.W.A. deserved some kind of payment for relentlessly promoting the team's iconography during their legendary Straight Outta Compton run. But that inconvenient truth is carefully omitted from Straight Outta L.A., which was made for ESPN's ongoing "30 for 30" documentary series — along with mention of the not-safe-for-broadcast song title from which the aforementioned lyric came, "The Wrong Nigga to Fuck Wit," and its accompanying album Death Certificate, a violently funny, willfully obnoxious, and distressingly xenophobic landmark that critics and fans still have trouble contending with.
It's not the only way in which Ice Cube fudges with facts. Straight Outta L.A. is split into four sections. The first is a pithy history of the Oakland Raiders' 70s heyday, owner Al Davis' maverick ways (though, oddly, Cube doesn't explain how former coach Davis engineered a takeover of the team), and its eventual move to sunny Los Angeles in 1982 in search of luxury boxes." "This was one of the greatest days of my life," narrates Cube of the day when the Oakland Raiders became the L.A. Raiders. Section two delves into Hollywood's embrace of the Raiders and the rise of N.W.A., which Cube modestly claims was single-handedly responsible for making Raiders' silver-and-black colors a pop phenomenon. Section three marks the decline — "The Raiders did something you never do in L.A. Lose." The final part looks wistfully at the franchise's return to Oakland in 1995 after the city never delivered those promised luxury boxes. Cube claims that the Raiders will always be "our team" until, uh, L.A. gets another NFL franchise.
To buffer his claims of great influence, Cube sticks the N.W.A. material in the second section, when the Raiders were blowing up. It's historically inaccurate, because the L.A. Raiders' initial flourish (including a 1984 Super Bowl win) took place in the early and mid-80s. By the time of 1989's Straight Outta Compton (and, if you want, 1987's N.W.A. and the Posse), the Raiders were mired in a four-season losing streak. N.W.A.'s association with "the Silver and Black" was more apropos of the third section, when those colors became associated with West Coast thug-ism; mobs of toughs and gang bangers roamed the Memorial Stadium bleachers and tailgate parties; and prosperous Angelenos abandoned the franchise and, for the most part, never came back, even after Davis hired Art Shell (the NFL's first black coach) and turned the Raiders around. In fact, the N.W.A./Raiders fad took place just before the 1990-1991 season, when the team went 12-4 and led the AFC West. (Perhaps that oversight of the L.A. Raiders final winning years led Cube to forget about the L.A. Raiders' two-sport superstar Bo Jackson.)
It's a neat editing trick: matching N.W.A.'s rise with the Raiders glory years, and then hardly mentioning the group during the team's decline and the ugly aspects of "the Silver and Black" gangster lifestyle.
Cube constantly tells us, especially in the opening minutes, that the 70s Raiders propensity for gridiron violence attracted him. He's the wrong person to untangle N.W.A.'s knotty pop culture legacy. Straight Outta L.A. presents the blaring headlines about kids getting their Raiders Starter jackets boosted at school, but it's presented as mere cultural detritus, not a direct result of N.W.A. — a group that the documentary proudly notes "presented itself as a gang." Same with the missing fans that didn't want to deal with the working-class South Central neighborhood surrounding Memorial Stadium, or the football jerks who made the stadium their home. (Former Pro Bowl-er Todd Christensen admits that he didn't take his family to Raiders home games.) N.W.A. isn't solely to blame for the Raiders leaving Los Angeles, of course, just as it isn't the only factor behind the Raiders fad. But Cube inflates the group's admittedly significant role in the rise of Raider Nation and tries to scrub its name out of the ensuing debacle.
As a former G.O.A.T.-level rapper who has mostly abandoned hip-hop for a commercially successful and artistically uneven acting, directing, and production career (his forthcoming TNT series based on his 2005 family film Are We There Yet? looks like Tyler Perry-style hackwork), Cube has a keen interest in establishing N.W.A.'s place in Raider lore. He probably isn't the most objective person to tell the Straight Outta L.A. story. Then again, the "30 for 30" documentary series has yielded mixed results, with too many entries relying on old athletes yapping about how great they once were. Straight Outta L.A. boasts that grainy, expertly cut game day footage typical of the series, interviews with vets like Marcus Allen and Howie Long, and an incisive sit-down with a decaying Al Davis. It's all assembled into a breezy, colorful experience. Cube has clearly done his homework (with undoubtedly considerable production help from ESPN).
At one point during Straight Outta L.A., Cube recruits Snoop Dogg to wander down the Memorial Stadium steps, lope onto the field, and playfully toss a football while reminiscing about the glory days of the L.A. Raiders and N.W.A. It's an entertaining bit of hagiography, and it's easy to imagine Cube as one of those old-timers eager to burnish his legacy, truth be damned.
For information on future airings, visit the ESPN "30 for 30" website.