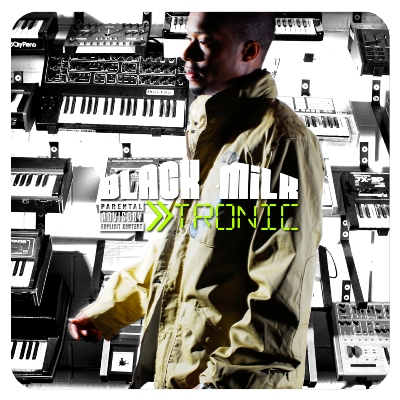 72. Black Milk, Tronic
Fat Beats
Released October 28, 2008
While Black Milk's past work (including 2007's Popular Demand) hewed to typical Okayplayer backpacker styles established by Madlib and 9th Wonder, he finally found his voice with Tronic. On the surface, the album is reminiscent of the late J Dilla, from the classic Detroit "tronic" tones to the slumping pace. But Black Milk smartly distinguishes himself with analog instruments, pumping out "live" tracks from the swooping horns and crackling drums of "Give the Drummer Sum" to the sampling keyboards of "The Matrix," the latter a deadly session between himself, Pharoahe Monch and Sean Price, with DJ cuts courtesy of Premier. He drew some criticism for his stilted raps, which dragged underneath the beats. At the same time, his unorthodox rhymes give Tronic an off-the-cuff tone – you can hear him putting his heart into the music. He's not just making beats for beats' sake.