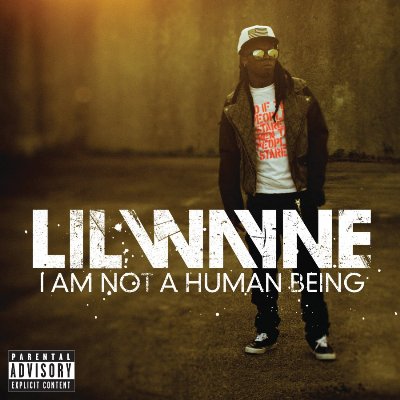 Lil Wayne, I Am Not a Human Being
Young Money/Cash Money/Universal Motown
Lil Wayne has spent much of 2010 in prison for gun possession. But life goes on as usual in the fantasy world of mainstream hip-hop. And despite its title, I Am Not a Human Being is very much concerned with worldly pleasures, from enjoying "Bill Gates"-sized success to avoiding "p*ssy n*ggas" with "Gonerrhea." Nearly every song is an extended freestyle; some tracks seem on the mark ("Hold Up") while others don't ("Popular"). Fronting hard and tough, Weezy reverts to Dedication-era rhyme animal for the doubters' sake, even though at this point in his career he should probably look forward.