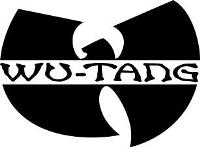 On December 22, Street Records Corporation CEO and rap industry legend Steve Rifkind cooly announced that he signed Wu-Tang Clan to a one-album deal. "I just got off the phone from Divine and RZA from Wu-Tang. We are joining forces for one more album," he said in a memorable YouTube video. "Wu-Tang and Steve Rifkind are back in business together."
A month later, plans are solidifying for the fabled Clan's fifth album, 8 Diagrams. "People want something that gives them an adrenaline rush," said RZA in a press release. "We're here to supply that fix. How could hip-hop be dead if Wu-Tang is forever? We're here to revive the spirit and the economics and bring in a wave of energy that has lately dissipated."
Wu-Tang Clan is the preeminent act to emerge from Rifkind's Loud Records, an imprint that yielded Mobb Deep, the Alkaholiks, Xzibit and Big Pun during the 90s. Iron Flag was the last hit from Loud before Sony Music liquidated the company. The Clan were temporarily signed to Sanctuary Records, issuing the live DVD and CD Disciples of the 36 Chambers in 2004. Memorably, the group helmed the Rock the Bells festival in August 2004; it turned out to be Ol' Dirty Bastard's final performance with them before he passed away on November 13. Disciples of the 36 Chambers captured that final show.
Now with 8 Diagrams, Wu–Tang is reuniting with Rifkind, whose SRC imprint is soaring with artists like Akon, David Banner and Pharoahe Monch. "The mind state is the 36," Rifkind told Allhiphop.com. He says a tour will follow — a particular treat, since Wu-Tang are an amazing live act.
8 Diagrams is tentatively scheduled for a summer release on SRC, which is distributed by Universal Music Group.
In the meantime, producer and longtime Wu associate Mathematics assembled a compilation of rarities, Wu-Tang Clan and Friends: Unreleased, for Nature Sounds. Also, the RZA created a soundtrack to the Spike TV cartoon Afro Samurai for Koch. The former comes out today, while Wu-Tang Clan and Friends streets on February 6. Raekwon is working on an album for Aftermath/Interscope; and GZA's album for Babygrande should be out soon.
www.wutangcorp.com
www.myspace.com/wutangcorp