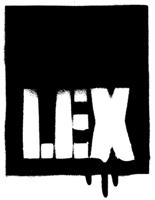 Cutting-edge British imprint Lex Records has unveiled its lineup for 2007. On deck for new albums are Jneiro Jarel, Kid Acne, Neon Neon (a collaboration between Super Furry Animals leader Gruff Rhys and Boom Bip) and Fog. None of them have release dates, but are slated to come out during the next several months.
Lex also holds UK rights to the highly anticipated Ghostface Killah and MF Doom collabo, Swift & Changeable. The album has been delayed for nearly a year, undoubtedly to the politics involved in dropping an independent album by two of hip-hop's most coveted artists. But everyone promises that it will finally come out this year. Nature Sounds has the U.S. rights, but Lex's version should entice American trainspotters who like its amazing album covers. The label also hints that a new Danger Doom EP similar to last year's Occult Hymn will soon arrive.
Londonite Kid Acne is better established as an aerosol artist; you may have seen deluxe copies of his comic book Zebra Face in your friendly neighborhood scenester shop. Similar to REQ, another graff writer who tinkers with music, he puts out records on his imprint Invisible Spies. (He also appeared on REQ's Car Paint Scheme). Kid Acne's stuff is raw, punky and abrasive like Beastie Boys or Edan. After appearing on the Lexoleum compilation, he's making a proper Lex debut with Romance Ain't Dead.
Philly MC/producer Jneiro Jarel dropped the underrated Beat Journey last year under Dr. Who Dat. For this project he's assembled a collective called Shape of Broad Minds. Its members include his many aliases (Panama Black, Dr. Who Dat, Mel Owens and Rocque Wun) and actual people (Jawwaad Taylor and Capital Peoples). The future soul offering includes guests such as Count Bass D, Q-Tip, MF Doom, John Robinson, Deborah Jordon and Micah Gaugh.
Neon Neon, as reported elsewhere, brings together acclaimed producer Boom Bip and singer-songwriter Gruff Rhys (who appeared on Boom Bip's Blue Eyed in the Red Room). The guest list for this one includes Kudu, the Magic Numbers, Spank Rock, Yo Majesty and Fat Lip. "The project is based on the life and times of John Delorean and goes in and out of electro-pop to steady bouncing beats," writes Boom Bip on his MySpace page.
Finally there's former turntablist-turned-indie-rock troubadour Fog, whose supporters include MF Doom, Dose One and Kid Koala. Once a pseudonym for Andrew Broder, Fog is now a full-fledged trio including Mark Erickson and Tim Glenn. Like their fellow Lex artists, Fog's upcoming Ditherer features plenty of esteemed guests such as Why?, Low, Andrew Bird, Dosh and the Pedestrian.
www.lexrecords.com
www.myspace.com/lexrecords