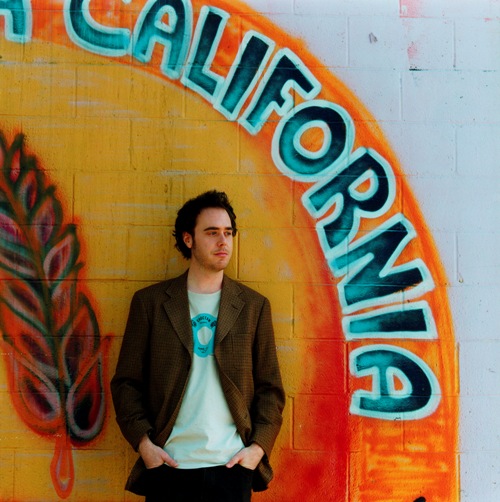 Lucas "Cut Chemist" McFadden initially emerged during two celebrated yet misunderstood periods in music history — the all-too-brief flourishing of underground hip-hop in the late Nineties, and the equally short turntablism craze.
As a member of the Los Angeles group Unity Committee, he authored "Lesson 4: The Radio," a homage to Double Dee and Steinski's legendary quick mix EP Lessons 1-3. He expertly sliced through dozens of esoteric samples, from 50s instructional records to rappers like Spoonie Gee, to create the track. First released on Unity Committee's "Unified Rebelution" single in 1993, it found greater fame two years later as part of the classic Return of the DJ, a compilation that Spin magazine later named one of the best releases of the decade.
In 1994, Unity Committee merged with another L.A. group, Rebels of Rhythm, to form the Jurassic 5. The group was unapologetically positive minded, incorporated routines modeled after Bronx acts like the Funky Four +1 More and Cold Crush Brothers, and promoted a purist, true-school vision of hip-hop culture. Cut Chemist (who shared production and DJ duties with Nu-Mark) produced many of their underground hits, including "Jayou" and "Concrete Schoolyard" (on 1997's Jurassic 5 EP) and "Quality Control" (on the 2000 album Quality Control). As Jurassic 5 grew in popularity and became one of the premier West Coast hip-hop groups, Cut Chemist continued to push forward with his turntable experiments, including the brilliant "Lesson 6: The Lecture" and the Future Primitive Soundsession mix CD with DJ Shortkut.
In addition to his work for Jurassic 5, Cut Chemist involved himself in a variety of projects. He produced and remixed tracks for Incubus, DJ Shadow, Blackalicious, Teriyaki Boyz and many others. He took part in Keepintime, a multimedia project helmed by photographer B+ that paired new-school producers like himself, Madlib and DJ Babu (Dilated Peoples) with veteran funk drummers like Roy Porter and Earl Palmer.
Most famously, he teamed up with DJ Shadow to create Brainfreeze. Initially a 1999 one-off concert in San Francisco, it found the two creating a DJ set solely from rare 45-inch singles. Thanks in part to the subsequent limited-edition CD commemorating the show (which was widely bootlegged), the concert series — repeated in 2001 as the Product Placement tour — turned into a watershed moment for crate-digging as worldwide hobby, encouraging thousands of fans worldwide to dig for rare "deep funk" breaks.
Nearly a decade after releasing "Lesson 6: The Lecture," it may seem as if Cut Chemist's time has passed. In 2007, Serato "mashup" prodigies like Girl Talk are the new hotness, and jocked for the ability to collate MP3 pop sounds like a latter-day version of Stars on 45. But Cut Chemist continues to release quality work: his solo debut from last year, The Audience's Listening, was arguably one of the best albums of 2006. Trendy or not, he demands your attention. (The lead single, "Listen," was used in an Apple iPod commercial.)
On June 23, Cut Chemist and DJ Shadow revive their vaunted 45s series with a concert at the Hollywood Bowl, followed by a tour of Europe and Japan. When I spoke with Cut Chemist several weeks beforehand, the new edition was called Brain Placement; it has since been titled The Hard Sell. After the Hollywood Bowl event, there will be a tour of Europe and Japan, and a second U.S. performance on September 15 during the Treasure Island Music Festival in the Bay Area. More dates will likely be scheduled.
Other Cut Chemist projects to look out for include Lost and Found, a compilation of rockabilly, jump and blues curated with Keb Darge for BBE Records. And by the way, he doesn't know why Jurassic 5 quietly broke up this spring. He left the group last year.
Photo by B+ .
Plug One: So tell me about your upcoming projects.
Cut Chemist: Well, as far as live stuff, it's been a real interesting year. And I think it's all climaxing at the next show, which will be the Hollywood Bowl. I'm headlining with DJ Shadow, and we're doing our third installment of our all-45s series, the first one being Brainfreeze, and the second one being Product Placement. This is warming up the engines for me maybe doing a third installment. So we're starting a small little tour, and the Hollywood Bowl is the first show.
Plug One: What's the name of the new project?
Cut Chemist: The tour is called Brain Placement, which is a comprisal of Brainfreeze and Product Placement. It's just going to be … uh … idealistically, both sets put together in some kind of way, maybe with some new stuff; and obviously, all 45s, and as much showmanship as we can possibly handle. I understand the Bowl is a big stage, and it's very prestigious, so we're going to try to bring it. Then we're going to take it overseas to Japan and big festivals.
Plug One: Do you plan to do a U.S. tour?
Cut Chemist: Not right now. Nothing's in the books. We'd like to do something more extensive in the U.S., but if we do it probably won't happen until next year.
Plug One: Why are you choosing to use actual 45s? I ask because so many DJs nowadays will use something like Serato, or they use a mixture of Serato and computers and maybe a turntable.
Cut Chemist: Well, back when we started Brainfreeze in 1999, there was no Serato or CDJs. It was still just records. Even back then, the reason we chose to use all 45s was because it was a challenge. They're harder to use, and harder to manipulate to do tricks with. Also, you're limited to what's available on the format, which we thought was really interesting. And coming from a purist hip-hop state of mind, which is using limitations to your advantage or seeing a limitation and overcoming it, that was kind of the idea that we wanted to indulge ourselves with.
So now it's even gotten worse because DJ'ing has become easier. With Serato you don't even need records. It's software, and you can have all this material at your fingertips. So I think it makes even more of a statement, a bolder statement, to do it now.
Plug One: You debuted Brainfreeze during the whole turntablist/turntable musician movement, and there seemed to be a lot of innovation in regards to hip-hop DJ'ing. Now, in my opinion, hip-hop DJ'ing has declined. What's your opinion in regards to hip-hop DJ'ing now? Are there any new trends that have come along after turntablism?
Cut Chemist: I think things got so advanced turntablism-wise that the masses maybe felt alienated to where it just existed in this core subculture. It was starting to peak out a little bit with people like Shadow and the Invisibl Skratch Piklz. DJs integrating with bands were a huge step towards introducing mass audiences to DJs: When I was DJ'ing with Ozomatli, and even going back to Urban Dance Squad.
I think what happened was everybody started being able to DJ. Everyone wanted to be a DJ because it was something to do, and after Serato software got involved it seemed like anybody had access to the music. So it almost became, like, "I can do this," you know? It's only playing records. And so I think that started to change people's opinion as well. "Well, they're just playing records. I can play records. Why can't I just play records? Why do I have to see this guy playing records?" So I think that's what helped it die a little. Everybody decided that they can do it on their own.
I also think that, after turntablism and beat juggling, the trend became mashups. That was the big thing. Everywhere you turned, you heard a mashup, which to me is more of an up-to-date term for a blend — two records blending together — which is what people have been doing for years. But I think mashup pertains to recognizable songs. I don't think you can call a mashup two obscure songs that you've never heard before. I think a mashup pertains to something recognizable from pop culture.
All of these elements helped push the crate-digging turntablist further into the background. Things became more recognizable, everybody can play records and everything's software. Combined, all of that makes it hard for a turntablist to exist.
Plug One: Where do you see yourself as a DJ? Do you now see yourself as being part of a movement that's different from turntablism? I haven't heard your sets in several years, so I don't know what they sound like now. Can you explain where you're at as a DJ artist?
Cut Chemist: I try to stand on firm ground and my foundation of where I come from and what I used to do. I definitely turntablize in my shows. I play obscure music. I play my music from my album, of course, because I have to promote it. I try to entertain. I try to give something that an audience can look at, and is interesting to watch, and is also interesting to listen to, so you can dance to it. It's never solely one or the other.
I think stages were built to have an artist to be watched; not a DJ tucked in the balcony, hidden over some ceiling speakers, so that everyone can sort of listen to ambient music. No, I'm put on stage as an artist, as a performance artist, so I should be doing something that people should feel worthy to look at. So I try to be captivating in that respect.
Plug One: Do you have any residencies or places that people can see you regularly?
Cut Chemist: I did, but unfortunately the place [Star Shoes] has just gotten sold.
Plug One: So now you just do DJ tours?
Cut Chemist: Yeah, doing my own tours. I did a support tour for Shakira in Europe this year, and I just did [Pravda] at the Walt Disney Music Hall [on May 26].
Plug One: A lot of people outside of L.A. were mystified by the concept for Pravda. It was an anti-Stalinist, anti-fascist…?
Cut Chemist: It was a great show. It was one of the greatest shows that I've been a part of. It was remixing classical music from the Stalin era in Russia, so it was pretty challenging because it's not something I know a lot about. I had to do some research and figure out how to bridge the gap between that and where music is today, and make both orchestra concertgoers and hip-hop kids alike get into it. How can I translate to both of these audiences and entertain them at the same time? I feel like I did pretty good.
Plug One: What compositions did you remix?
Cut Chemist: Uh, I can only name names…I did Prokofiev, Shostakovich, Rachmaninoff, and I did Stravinsky, which is just shy of the Stalin era, but I thought it was only right that I did my "Rite of Spring"/"Star Wars" mashup to exploit the fact that [Stravinsky's] "Rite of Spring" sounds exactly like [John Williams'] "Star Wars." Or, rather, that "Star Wars" sounds exactly like "Rite of Spring."
It was timely because it was the thirtieth anniversary of Star Wars that day. That was amazing. I didn't even plan for that.
Plug One: Did anyone dress up as characters from Star Wars?
Cut Chemist: No, but had Stalin and Darth Vader mashup visuals.
Plug One: Is the concert coming out on DVD or record?
Cut Chemist: I don't think so. But I really hope it does, because I think people need to see that night. It was amazing, with a Theremin orchestra and a pipe organ player [Christoph Bull]. It was really wild. I had a harp player and a piano player [accompanying me].
I don't know. I haven't asked them if they documented it, because they were really strict about not letting anyone else document it. But I think they should have if they know what's good.
The original J5: Soup, Akil, Nu-Mark, Chali 2na, Cut Chemist and Zaakir
Plug One: So you're working on your next album?
Cut Chemist: By all means, not right now. I'm loosely paying attention to things I want to use, and I'm gearing up towards how I want it to sound. But I really won't get down and start working on it until the fall. I have to wait until after this Brain Placement tour finishes.
Plug One: Okay…, and of course, I have to ask you about Jurassic 5 breaking up. I know you left that group last year. First of all, why did you leave the group?
Cut Chemist: I left in order to focus solely on my album. I wasn't really getting the kind of creative energy that I needed to keep going to where I felt, like, "Well, I can just focus all my attention on my album." It would have been hard. I don't think my album would have ever been finished, and I would have been dropped by Warner and passed up on that great opportunity. So I just made a decision, as hard as it was, to leave the group.
Plug One: Both your album, The Audience's Listening, and Jurassic 5's album, Feedback, came out at the same time. Did it bother you when people drew comparisons between the two?
Cut Chemist: I never heard of any comparisons. Did they? I don't know. I rarely heard my album mentioned in their world, and I didn't really hear their album mentioned in my world. It was kinda separate. If anything, their release may have overshadowed mine a little bit. But that's to be understood, because they've been out longer and they're a bigger group.
Then again, I don't really read reviews that much. So I don't know. For all I know, it was constantly compared. Did you see anything like that?
Plug One: Not necessarily in terms of musical elements…, but in terms of a "who's album is better" kind of thing.
Cut Chemist: Oh really? Who won?
Plug One: Uh…I guess I preferred your album. But I couldn't give you a survey of everyone else.
Cut Chemist: I heard some things…, it depends on who was listening to it. I think the average J5 fan, …I mean, their audience seemed to broaden tremendously when they toured with the Dave Matthews Band. And I don't know if those people could fully get my record. Maybe they could. I think the core J5 audience could.
I've heard things on the iTunes reviews which were, like, "what is this shit? It's like New Age music! Is this hip-hop?" That's to be expected when you're trying to do something different. But, for the most part, everything I've read is pretty positive.
Plug One: What mind frame were you coming from with your album? Was it a turntablism thing? Was it a mashup of different musical styles? What were your intentions for The Audience's Listening?
Cut Chemist: I think I was just trying to convey my personality through music. I definitely wanted to blend different musical styles. I go out and I try to explore, and I also try to do something different that I've never done before, with hints of stuff that I've done before, just to pick up where I left off.
It's been years since I've done solo stuff. I almost feel like I haven't done anything since "Lesson 6." So I start my album off with that guy [the narrator from "Lesson 6: The Lecture"]; and then I leave him alone, he doesn't really come back. But I do that to pick up where I left off, just in case anybody forgot what I did before. So I get people back in the mix, and then I just shoot off in a different direction with "My 1st Big Break."
I actually wanted to make an instrumental, sample-based album with pop appeal to it. With songs like "The Garden," "What's the Altitude" and "Big Break," they all have this catchy melody to them. I was really conscious of that. That and big drums. Melody and big drums: How can you go wrong?
Plug One: You're still signed to Warner, right?
Cut Chemist: I haven't checked in the past couple of days, but yeah, I think so.
Plug One: So what happened with Jurassic 5? Have they broken up? Or are they on hiatus?
Cut Chemist: I don't know. I'm getting this on the information highway just like everyone else. I've been on the road, so I haven't really talked to anybody. I hope it's a hiatus. It would be a shame for them to just call it quits. I would like to join back up one day.
But I don't really know. I can't say for sure.
www.cutchemist.com
www.myspace.com/cutchemist