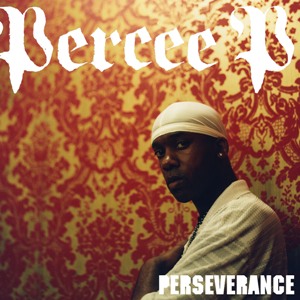 On September 18, Bronx MC Percee P will finally release his debut album, Perseverance. Amazingly, it's the first full-length of his career after nearly twenty years of obscure 12-inches, scene-stealing cameos and obscure CD-Rs. The album itself arrives after nearly two years in delays and promises from his label, Stones Throw Records.
Perseverance is completely produced by Madlib. Not counting the Talib Kweli EP Liberation, it is Madlib's first full collaboration since the Madvillain classic of three years ago. Other guests include Vinnie Paz from Jedi Mind Tricks, Guilty Simpson, Diamond D, former Jurassic 5 rapper Chali 2na, Prince Po and Aesop Rock.
For much of the last several years, bloggers, crate-diggers and rap experts have celebrated Percee P's legendary "fast rap" style, essentially calling the greatest MC no one had ever heard of. With Perseverance, everyday Stones Throw geeks will finally get to decide if he lives up to the hype.
The track listing is below.
August 9 update: I was wrong about Perseverance being Madlib's first full collabo since Madvillain. How could I forget about Dudley Perkins' Expressions (2012 a.u.) from last year? Sorry, Dudley.
1. "Intro"
2. "The Hand That Leads You"
3. "The Man to Praise"
4. "Legendary Lyricist" (feat. Madlib)
5. "Watch Your Step" (feat. Vinnie Paz & Guilty Simpson)
6. "Who With Me?"
7. "2 Brothers from the Gutter" (feat. Diamond D)
8. "Ghetto Rhyme Stories"
9. "Throwback Rap Attack"
10. "No Time for Jokes" (feat. Chali 2na)
11. "Last of the Greats" (feat. Prince Po)
12. "BX (interlude)"
13. "Put It on the Line"
14. "The Dirt and Filth" (feat. Aesop Rock)
15. "LA (interlude)"
16. "Mastered Craftsman"
17. "Raw Heat" (45 version)
18. "The Lady Behind Me"
19. "Outro"