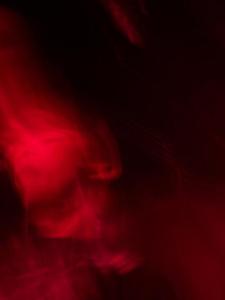 Since its release on the Canadian imprint Upper Class Recordings in 2005, Breaking Kayfabe has continued to win fans who like unusual and cutting-edge hip-hop but can't stand the boring "true school" aesthetic that contaminates so many underground scenes. Rollie "Cadence Weapon" Pemberton's debut album blends Aesop Rock metaphorical wordplay, Antipop Consortium's techno mishmash and Pharoahe Monch's hardcore righteousness into something memorable.
Earlier this year, Cadence Weapon signed with Epitaph's Anti- imprint, which promptly re-released Breaking Kayfabe for worldwide consumption. Sometime next spring, he'll drop the first fruit of that deal, Afterparty Babies. But first, the Edmonton rapper will take to his first proper tour of the States (not counting a few dates for Scion last fall and some festival shows) with Canadian indie-rock weirdo Final Fantasy.
The itinerary is below.
10/22: Nectar, Seattle, WA
10/23: Someday Lounge, Portland, OR
10/25: The Independent, San Francisco, CA
10/26: Glass House, Pomona, CA
10/28: Troubadour, Los Angeles, CA
10/29: Beauty Bar, San Diego, CA
10/30: Modified Arts, Phoenix, AZ
11/01: Monks, Abilene, TX
11/02: Hailey's, Denton, TX
11/03: Waterloo Park, Austin, TX
11/05: Bottle Tree Cafe, Birmingham, AL
11/06: Drunken Unicorn, Atlanta, GA
11/07: Map Room, Charleston, SC
11/09: First Unitarian Church, Philadelphia, PA
11/10: Maxwell's, Hoboken, NJ
11/11: Bowery Ballroom, New York, NY
11/12: Middle East, Boston, MA
10/22-11/12: w/Final Fantasy
11/03: Fun Fun Fun Fest
www.cadenceweaponmusic.com
www.myspace.com/cadenceweaponmusic