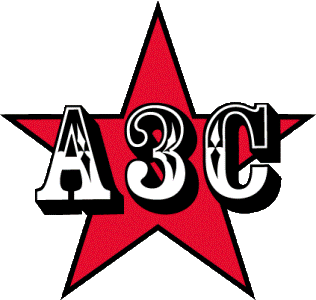 By now, everyone — or at least the thousands of Internet geeks who gourge on RSS feeds and blogs — knows that the legendary Juice Crew will appear at the fourth annual A3C Hip-Hop Festival. On March 21, the world's first rap supergroup will reunite: Marley Marl, Big Daddy Kane, Biz Markie, MC Shan, Roxanne Shante, and Craig G. Only Masta Ace, one-fifth of the lineup on the ultra-classic "The Symphony," isn't on the schedule.
The Juice Crew, however, is only the pinnacle of what has grown into an ambitious and comprehensive music festival for Southeast heads. Initially launched by Arc the Finger Records as a showcase for its roster (Psyche Origami, Collective Efforts) and other indie-rap prospects, A3C now encompasses four nights and three rooms inside the cavernous CW Music Midtown Complex in Atlanta. Headliners include Clipse, Three 6 Mafia, Little Brother, Del the Funky Homosapien, Jeru the Damaja, Aceyalone, Blu & Ta'Raach (a.k.a. C.R.A.C.), Akrobatik and dozens of others.
The A3C Festival kicks off with a March 20 opening party and lasts until March 22. The schedule, which can also be accessed via the A3C website, is below.
Thursday, March 20:
Center Stage: MySpace kickoff party w/Little Brother, Del the Funky Homosapien, Wale, DJ Lord, host Senor Kaos
Vinyl: Southeast Performer stage w/Bisc1, Dillon, Contra Verse, Mojo Swagger, the Fresh, Rob Wonder
Friday, March 21:
Center Stage: Counter Culture fashion event w/the Juice Crew, Blu & Ta'Raach, B.O.B., Proton, Hollyweerd, Gripplyaz, DJ Klever, host Caleb Gauge
Center Stage backroom: DJ Dainja
The Loft: Double Up b-boy battle w/Collective Efforts, Hangar 18
Vinyl: Rawkus showcase w/Supastition, Kaze, the Smile Rays, Willie Evans Jr., Clan Destined, the Regiment
Saturday, March 22:
Center Stage: Red Bull BC One b-boy exhibition w/Clipse & Re-Up Gang, B.O.B., Bobby Creekwater, Binkis Recs
Center Stage backroom: DJ Mega
The Loft: Aceyalone, Akrobatik, Tanya Morgan, Lil Sci, Insight, the ABs, Nobody Famous, Rasta Root
Vinyl: iStandard producer's battle w/judges No ID, the Alchemist, DJ Toomp, Don Cannon