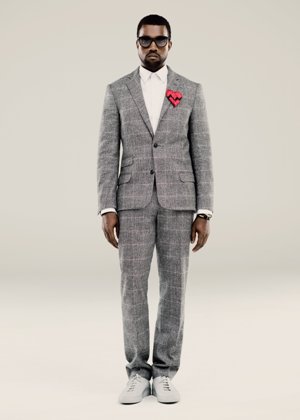 Here are my picks for the top 30 singles of 2008. This list doesn't have as much sturm und drang as my top 20 albums. However, I arbitrarily created some rules to make it interesting.
I tried to make a list of 30 songs that were actually released as singles to brick-and-mortar retailers (as 12-inch, 7-inch, and CD-singles) and to online retailers (as stand-alone digital singles). I also allowed for any songs that were made into official YouTube videos. Random "leaked" tracks that artists now regularly send to journalists, blogs and websites were left out unless they were also packaged with instrumental and/or clean versions.
The idea is to figure out where the future of the single is headed. And despite what some may think, the single is still very much alive — and not just for radio-friendly artists like Lil Wayne (who, of course, is included below). People are buying vinyl in ever-greater numbers, and iTunes digital singles have become a way for labels to test the sales potential of new artists (check Charles Hamilton's "Brooklyn Girls" on iTunes). Plus, I want in order to track different rallying points and trends throughout the year, as opposed to just offering a personal list that doesn't have any significance beyond my own taste values.
But for all my high-minded pronouncements, I would be a fool not to include Jay Electronica's "Exhibit A (Transformations)," which is one of the few songs I heard this year that truly amazed me. I admit that I'm just as confused as everyone else about what a single means in the Internet age — and, more importantly, if it has any commercial/monetary value beyond online buzz. But at least I'm trying.
1. Big Boi, "Royal Flush" (12-inch) (LaFace)
This reunion with "Skew It on the BBQ" partners Andre 3000 and Raekwon was supposed to be the hot lead to Big Boi's long-delayed debut Sir Luscious Left Foot…Son of Chico Dusty. It did the trick, but Big Boi subsequently fumbled with his corny, Obama-loving PSA  "Something's Gotta Give." Guess dude's still figuring it out.
2. Black Milk, "Give The Drummer Sum" (12-inch) (Fat Beats)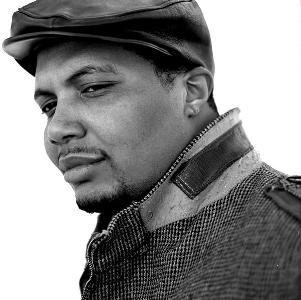 3. Black Spade, "American Gangster remixes" (online only)
While they didn't get as much press as Mick Boogie's Viva La Hova, these were excellent remixes of key cuts from Jay-Z's American Gangster. Black Spade's reworking of "I Know" nails the feeling of heroin's narcotic high better than Pharrell Williams' big-budget club version.
4. Count Bass D, "Neon Soul" (YouTube video)
I wonder, now that harmonizing rappers have come back in full force, if Count Bass D will finally get props for virtually perfecting the form.
5. Daedelus, "Make It So" (12-inch) (Ninja Tune)
6. DJ I-Dee feat. Jean Grae and Wrekonize, "The Right" (YouTube video)
This lead track from I-Dee's slept-on Solitude matched dope 8-bit beats with nice flows from Wrekonize and Jean.
7. East Coast Avengers, "Kill Bill O'Reilly" (YouTube video)
I found this song less remarkable for its attention-grabbing title or the fact that iTunes pulled it from its site than it is the first Esoteric song I've ever liked.
8. Estelle feat. Kanye West, "American Boy" (12-inch) (Atlantic)
9. Flobots, "Handlebars" (7-inch) (Universal Republic)
10. James Pants, "We're Through" (12-inch) (Stones Throw)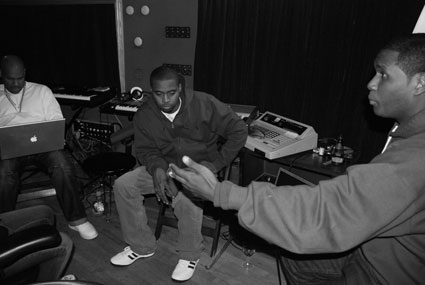 11. Jay Electronica, "Exhibit A (Transformations)" (online only)
I read a comment on Okayplayer.com that Jay Electronica doesn't rap about anything. Whoever thinks that doesn't fucking know about hip-hop. By piling up exotic metaphors — he promises to bring that "Kurt Vonnegut" — and outlandish boasts — he calls himself the dude that shot John McCain's plane down in Vietnam — Jay brilliantly unveils his rapaciously intellectual state of mind far better than a stock love theme or a sanguine ghetto upliftment strategy ever could.
12. J-Live feat. Posdnous & Oddissee, "The Upgrade" (12-inch) (BBE)
In his Spin magazine review of J-Live's album Then What Happened, Will Dukes calls "The Upgrade" a "potentially fiery track" that suffers from "too-tepid flows." I would counter that while J-Live didn't achieve orbit with this one, he and producer DJ Spinna sure made a helluva groove in the process.
13. Johnson&Jonson, "Mama Told Me" EP (12-inch) (Tres)
While too many rappers wasted their time and money recording studio-quality "mixtapes" and then tried to convince people to download them for free, Blu did it the right way — he put out two albums in stores. So what if more people downloaded the Johnson&Jonson and C.R.A.C. albums than bought them? 30 percent of something is better than nothing.
14. Kid Cudi, "Day N Nite" (12-inch) (Fool's Gold)
Technically released at the end of 2007, Kid Cudi's spacey, Little Prince-like, weeded tour de force epitomized hip-hop's dalliance with hipster trends and the Internet Hype Machine.
15. Kidz in the Hall, "Drivin' Down the Block" (YouTube video)
16. Lil Wayne, "A Milli" (12-inch) (Cash Money)
17. Lyrics Born, "Hott 2 Deff" (digital single) (Quannum)
Lyrics Born's second album, and this single in particular, drew criticism for being too similar to his last effort, 2004's Later That Day. Count me as a dissenter who was still charmed by his chunky funk tracks and positive party raps.
18. The Mighty Underdogs, "The Prelude EP" (Giftstribution)
19. Nicolay & Kay, "Tight Eyes" (12-inch) (Nicolay Music)
Nicolay's sweet neo-soul tracks work best when contrasted with a rap voice, lest they get too mushy (as was sometimes the case with the Foreign Exchange's Leave It All Behind).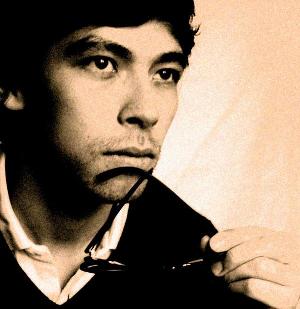 20. Onra, "My Comet" (7-inch) (All City Recordings)
Dope French glitch-hop track usually heard via Onra's MySpace page and/or an XLR8R.com leak.
21. Q-Tip, "Gettin' Up" (12-inch) (Universal Motown)
22. Roots Manuva, "Let The Spirit" (12-inch) (Ninja Tune)
Perhaps the only song I actually liked off his new album Slime & Reason.
23. Sage Francis, "Conspiracy To Riot" (free digital single)
24. Saigon, "Believe It" (digital radio single)
Saigon should serve as a cautionary tale, not only because he lost his Atlantic deal after years of free publicity via Entourage, but also because he represents the last time hip-hop bloggers tried to anoint an entire class of rappers as The Next Movement. Remember the would-be "New York rap renaissance" from two years ago: Saigon, Serius Jones, Jae Millz and Papoose? Whatever happened to those dudes? Just sayin'.
25. Styles of Beyond feat. the RZA, "Don't Feel Bad" (online only)
This slept-on MySpace outtake from Styles of Beyond's shelved Warner Bros. album was far more enjoyable than the RZA's latest Bobby Digital fiasco.
26. T.I., "What's Happening" (YouTube track)
27. Time Machine, "The Groove That Just Won't Stop" (digital radio single)
28. Trunks & MF Doom, Unicron EP (online only)
Take a way-underground Canadian rapper, add a scorned former manager of MF Doom, and you have this mysterious leaked "EP" of Trunks rhyming over hot bootleg Metal Fingers beats.
29. Kanye West, "Love Lockdown" (12-inch) (Roc-A-Fella)
I'm not one of those people who thinks that Kanye West's off-beat auto-tunin' made for a profound 808s and Heartbreak. I think "Love Lockdown" encapsulated his emotional turmoil and brokenhearted musings perfectly; it didn't need to be repeated over an entire album.
30. Willie Isz, "In The Red" (online only)
Khujo Goodie and Jneiro Jarel's countrified signifying and post-millennial blues makes me anxious to hear the album. I wasn't feeling Jneiro's background singing, though.