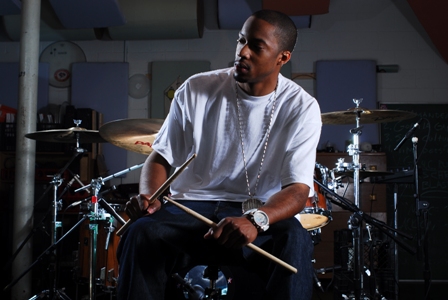 For the first two years of Plug One's existence, I offered a somewhat exhaustive list of all the great hip-hop albums that had been released. In 2006, I made a list of the 40 best albums, and in 2007 I one-upped myself with a list of the 50 best.
But in 2008, as I enter my third year of publishing this site, I believe that critics and fans need to do more filtering, not less. So much of this year's output was mediocre, with the majority of artists relying on the same sonic cues (a little Jeezy here, a little T-Pain auto-tunin' there). For every bracingly original talent like Blue Sky Black Death, there were a thousand artists copying each other, albeit with diminishing returns. Individuality is always at a premium, even in the best of times. But it seems like music in general, and hip-hop in particular, has been overrun by the Joneses.
I'm not one of those old-schoolers who pine for the so-called golden age of hip-hop. I remember 1990, when everybody was trying to sound like the Bomb Squad; 1996, when everyone was trying to sound like Tribe or Wu; and 1999, when everyone (especially in the underground scene) was trying to sound like Premier. The point is that mimicry is a part of the maturation process, and hopefully a few of 2008's freshman class will grow into true innovators. In the meantime, I want to separate the wheat from the chaff, so to speak, and concentrate on the handful of the albums that truly stood out for me.
I'm not going to pretend that my list is different from anybody else. This year, I happily discovered several sites and blogs that cover independent and alternative sounds with the same passion I do, and I expect that they'll rally around the same albums. However, don't be surprised if your favorites are missing. Lil Wayne's The Carter III and Black Milk's Tronic (pictured above) are here. The Roots' Rising Down and the Foreign Exchange's Leave Them All Behind are not. Those two titles in particular probably would have made a "top 50" list. Over the past several months I stopped posting reviews, partly because they take so much time to write (although I recently managed to finish a few). That will change next year, because I want to explain in detail what moves me and what does not. Perhaps at some point I'll even review Rising Down and Leave Them All Behind. But for now, all I can say is that they didn't make the cut.
So why have I called this year's list "The Plug One 50"? Well, today I'm posting my top 20 albums. Tomorrow, I'll post my top 30 songs/tracks/singles. Then I'll post a special "bonus beats" with some of the year's top stories, artist of the year, and that kind of jazz. It will be fun. Unfortunately, I didn't listen to enough mixtapes to make an authoritative list. Perhaps that will change in 2009.
Finally, I want to give a special shout-out to all the publicists and labels who continued to send me product during a tumultuous year. (How tumultuous? I changed mailing addresses three times.) I know journalists rarely give props to publicists (with URB magazine's masthead being a rare exception), and major labels are, like, the devil, right? But I want to give praise where it's due. You are appreciated.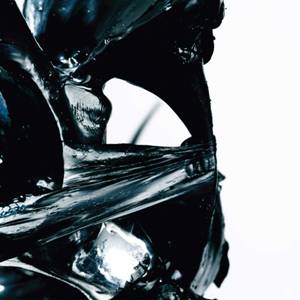 1. Flying Lotus, Los Angeles (Warp)
I've written so much about Flying Lotus and Los Angeles that it's difficult to find anything new to say. So here's a segment from an interview I conducted with him earlier this year:
Steven "Flying Lotus" Ellison represents a new wave of beat production. His style encompasses the French electro-house of Ed Banger Records, classic IDM-techno such as Autechre, the techno hip-hop of Prefuse 73, and the visionary funk of J Dilla. But like all good hybridists who grow into major, influential artists, Flying Lotus has developed a sound that is uniquely breathtaking and widely imitated.
Sometimes music critics fall prey to the same "auteur theory" that saddles film criticism. A style has many fathers (or, to be less misogynist, many mothers). It takes more than one person's imagination to make it flourish. Many producers have fomented the beat renaissance sweeping through underground music, and it would be foolish to omit Dabrye, Ta'Raach, Dimlite, Kode 9 and countless others from any discussion about the roots of this new variation on the decades-old cross-currents of hip-hop and electronics.
However, with his new album Los Angeles, Flying Lotus has established himself at the forefront. It is not a masterpiece, but it comes pretty damn close. It draws from countless sources, and twists from darkly sexual dubstep blues to funky electronic breakbeat jams. Its songs pop off with laser beams and 8-bit melodies. His vision is kaleidoscopic but never cluttered, though, and he maintains a tone that is distinct from any other.
2.  Black Milk, Tronic (Fat Beats)
Black Milk has released three solo albums, two collaborations, and loads of free instrumental albums and mixtapes via his MySpace page and other websites. But this is the first album that compelled me to pay attention. On his past material, he sounded as if he were appropriating others' styles — if it wasn't the chipmunk soul of Kanye West and Just Blaze, then it was the crackling 50s pop loops of J-Zone and the synth funk of J Dilla. While Black Milk still seems under the influence of Dilla on Tronic, it also sounds like a major step towards defining his voice as a production artist. Black Milk is truly a musician — the songs here sound full and vibrant. Some of his songs, particularly "Give The Drummer Sum" and "The Matrix," sound like they couldn't have been made by anyone else, which may be the highest compliment you can pay an artist these days. Most importantly, Tronic bangs so hard.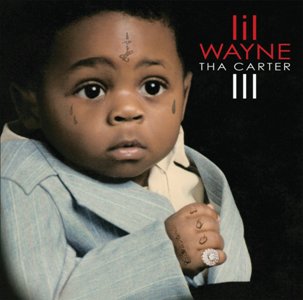 3. Lil Wayne, The Carter III (Universal)
The Carter III has drawn a range of opinions. While I haven't come across anyone knowledgeable about hip-hop who thinks it sucks, some have qualified their praise by adding that it isn't as good as his mixtapes, that it doesn't have enough structure, that it sounds like a bunch of random tracks, or that, hey, Lil Wayne is overrated.
While I agree with the latter point, it doesn't mean that The Carter III isn't a great album, although I believe that The Carter II will, over time, prove to be his true artistic breakthrough. Other rappers have begun mimicking his nasal flow, but what's remarkable about him is that his opiate-inspired ramblings actually make sense. When he drops the oft-quoted line "I'm comedy" on "La, La" he's not just throwing out a clever phrase, he's weaving a thread about the Drunken Master quality of his flow.
Yes, I'm sick of all the G.O.A.T. crap that rap fans indulge in. But while other "best ever" candidates seem, in retrospect, like emperors with no clothes (Cam'ron, anyone?), Lil Wayne holds up to scrutiny.
4. The Cool Kids, The Bake Sale (Chocolate Industries)
Time will tell if the heavily-hyped new rap generation turns out to have real artistic and commercial merit or is just a fantasy of marketing companies and traffic-hungry blog sites. Whether or not the whole gambit becomes a new paradigm, however, the Cool Kids' official debut (technically an EP, even though it lasts around 40 minutes) will be remembered as a symbol of this potentially fleeting era.
Nearly all of The Bake Sale's tracks had already circulated around the Internet when it hit stores in May, so it sounds like a yearbook of past exploits than a new statement.  Yet Chuck Inglish's production possessed enough walloping bass to leave a lasting impression. Some of the tracks, particularly "One, Two," approached the haunting haze of 808 classics like Schoolly-D's "P.S.K." (albeit with none of the latter's menacing raps). And by now, Chuck Inglish and Mikey Rocks' unrepentantly hipster-nerd lyrics have become much-copied archetypes, which, I suppose, is the true indication of their success.
5. Invincible, ShapeShifters (Emergence)
Like many hip-hop fans who are progressive in their personal lives but too tolerant of the rap game's tragic and inexcusable misogyny, I've waited for a long time for a female MC to actually bring it, to make an album that is flat-out great, no qualifiers required. With ShapeShifters, Invincible stepped her flow game up — at least in comparison to her sometimes-uneven performances on Dabrye's Two/Three — dropped political and romantic insights over solid beats, and generally created the kind of artistic momentum that made her a joy to listen to as well as someone with clear purpose. It's the first outstanding album by a female MC in many, many years. There, I said it.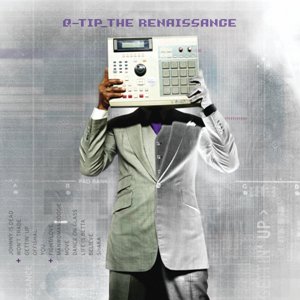 6. Q-Tip, The Renaissance (Universal Motown)
I'll always wonder if The Renaissance represents a capitulation for Q-Tip, a retreat into the comfortable Tribe-esque boom bap that everyone knows and loves. It's a feel-good celebration, sure, but at the start of the decade he seemed to hold greater ambitions. A promo version of his never-released debut, Kamaal The Abstract, drew scathing reviews from critics in 2001. Several further attempts to make an album that blended improvisational live music with hip-hop, including early (leaked) demos for The Renaissance, were never released.
Meanwhile, Q-Tip has stubbornly held onto the Tribe legacy, even to the point of diminishing Ali Shaheed Muhammed and Phife's role in the group's success. The Renaissance finds him reasserting his stake by alternately charming and invigorating his audience, convincing us that a movement back to real hip-hop is underway. Maybe it is. Still, I find Q-Tip's ego less bothersome than, say, Kanye West's because he's such an optimistic artist. His voice seems to carry a bounce to it, as if he were smiling as he rapped. And he continues to exhibit excellent taste in beats, whether it's vintage tracks from J Dilla or his own sprightly productions.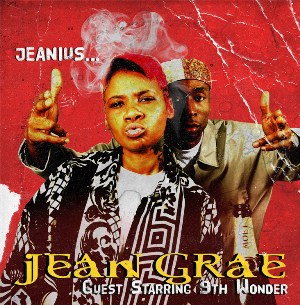 7. Jean Grae & 9th Wonder, Jeanius (Blacksmith Records)
What if Jeanius had been released back in 2005 instead of last May? Granted, it's a great album regardless. It finds 9th and Jean at their best, from the deep-blue sadness of "My Story" to the cool-out soul swagger of "2-32s." But I felt like it was old news. After deciding not to distribute the album via its Warner Bros. deal, Blacksmith dumped it on the market with little advance publicity, and did little to promote it beyond servicing a Busta Rhymes remix of "'Love Thirst" to blogs and websites. They made it seem like an afterthought, and it was treated like one. Few seemed excited by an album that, regardless of how it was handled, may be Jean's first standout effort in a career long on towering promise and short on artistic and commercial achievement. I can only hope that Blacksmith  and Warner Bros. get it right in 2009 and issue a Jean Grae album properly — she deserves it.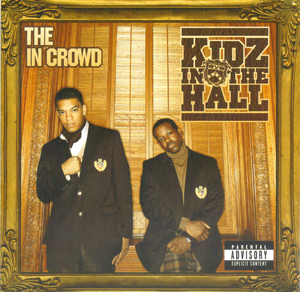 8. Kidz in the Hall, The In Crowd (Duck Down)
Pop rap is something of a dirty phrase. I have yet to find a blog celebrating the likes of Heavy D and the Boyz, Salt-N-Pepa, the post-Marley Marl/"Taste of Chocolate" Big Daddy Kane and Don Newkirk. Yet it's pop rap that fueled the so-called "golden age" of the late 80s and early 90s, lending an emotional balance to the hard funk, pro-black entreaties of Public Enemy and countless others. When Puff Daddy decided that even happy-go-lucky artists such as Craig Mack needed to adopt a hardcore pose, and street rappers like the Lox concluded that going "pop" meant ravaging half-naked women in a nightclub, the genre as a whole fell into a sour torpidity from which it has yet to truly emerge.
The best thing about The In Crowd, then, is that it's fun to listen to. Kidz in the Hall may veer closer to soulful hip-hop than pop-rap, but that doesn't mean Naledge and Double-O don't take creative risks. "Love Hangover," with Estelle's creamy vocals on the hook, sounds like the hip-house song Soul II Soul never made. "Blackout" reprises fast rap and Eric B. and Rakim's "Know The Ledge." The theme celebrates a new kind of hipster rap — yes, a despised term, but oh-so-accurate — while imbuing it with artistic integrity. Even the "Drivin' Down the Block" remix, with its appearances by coke-rap icons Bun B and Clipse, has a playfulness that hearkens back to the best of the pop-rap era.
9. Daedelus, Love to Make Music To (Ninja Tune)
When I first heard Love to Make Music To last spring, I thought it was really boss. But now I'm not so sure. It's very episodic. The Los Angeles producer seems to model it after the frenetic Ninja Tune albums of the late 90s, like Coldcut's Let Us Play and Mr. Scruff's Keep It Unreal. Then he goes for the rave-revivalism prevalent among the electronic crowd. Plus, there's a little of the club rap/future funk vibe, too, via key appearances by Taz Arnold of Sa-Ra.
Daedelus' many and sometimes divergent musical goals makes for a wild and bumpy wide. I wouldn't have included Love to Make Music To on this list if I didn't believe that he accomplishes many of them. Some of the songs, particularly "Make It So," are among the best he's ever made. However, the album is haphazardly sequenced — in fact, the sequencing order changed just before it was released, indicating that Love to Make Music To suffers from a lack of coherence. Indeed, the album, for all its pleasures, seems like a song or two away from brilliance.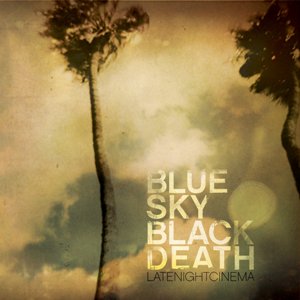 10. Blue Sky Black Death, Late Nite Cinema (Babygrande)
Blue Sky Black Death released three albums this year, including the trip-hop adventure Slow Burning Lights and the infernal unauthorized "remix" project The Evil Jeanius. But Late Nite Cinema is their breakthrough. It realizes the promise Young God and Kingston showed on their earlier Babygrande albums, particularly the fine Razah's Ladder with onetime Sunz of Man member Hell Razah. Thematically, it tells of a young man who leaves his woman to go off to war — or an adventure.
The music replicates the "heavy mental" style of late 90s, Wu-affiliate projects from Killarmy and Killah Priest. You could argue that it's overproduced, since Blue Sky Black Death fill every nook of the hour-long album with disparate sounds, from funereal military drums to swelling analog (live) violins. But even if their arrangements are overwhelming at times, BSBD's musical vision is a compelling one.
And here's the rest of the list, sans commentary:
11. C.R.A.C., The Piece Talks (Tres)
12. Black Spade, To Serve With Love (Om Records)
13. Carlos Nino & Lil' Sci present What's The Science, Elevation (ShamanWorks)
14. Common Market, Tobacco Road (Hyena)
15. Lyrics Born, Everywhere At Once (Quannum)
16. Johnson&Jonson (Tres)
17. Murs, Murs for President (Warner Bros.)
18. Daedelus, Live At Low End Theory (Alpha Pup)
19. James Pants, Welcome (Stones Throw)
20. Immortal Technique, The 3rd World (Koch)