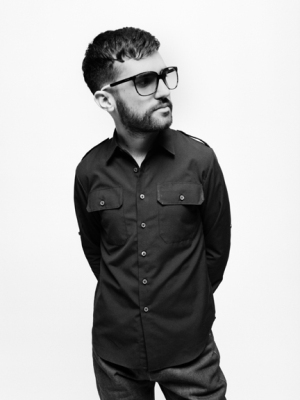 Next month, A-Trak kicks off a busy spring with a tour that winds through major cities and festivals, followed by the release of two DJ mix compilations.
The first mix, Infinity +1, is set for April 16 on Thrive Records. After that comes Fabriclive.45, a contribution to the famed Fabric mix series that drops May 5 in the States (and April 13 everywhere else). Unlike 2007's Dirty South Dance, which mostly stuck to Southern crunk and club rap, both mixes explore various types of electronic music, from house and techno to dance-rock and Baltimore club.
Before the release of those mixes, A-Trak will embark on his usual spring club tour, and hit up the WMC and SXSW conferences.
Here's a bit from the Fabric bio:
It all started very early, and developed very quickly, for A-Trak. As a young teenager in Montreal, he would scratch on one turntable for his brother (of Chromeo) Dave's high school band. He begun practising, "with the discipline of a monk", and after winning the Canadian, and later World, DMCs found himself an honorary member of Q-Bert's legendary Skratch Piklz crew. He soon hooked up with DJ Craze and joined another famous scratch troupe, The Allies, and spent half a decade touring as hip hop's hottest turntablist crew. Five years ago, after a chance meeting with Kanye West at a London in-store, A-Trak performed his first gig with the superstar, without a rehearsal, in front of 12,000 people – and from then on did every show with him for four years.

"Just as people were realising I was Kanye's DJ, I got exposed to a whole new audience, a new generation. But once I started gigging with Kanye, it became a priority for me to make even more of a conscious effort to push the A-Trak stuff, because I didn't wanna suddenly become "A-Trak, Kanye's DJ" and lose my own identity. I was already working on this DVD called 'Sunglasses Is A Must', so I finished up my DVD and put it out. I was doing some different type of gigs, so I began organising my gigs better, doing tours, putting out mix CDs and getting my A-Trak projects a little more focused." – A-Trak

Three years ago, after meeting the rising Chicagoan rapper Kid Sister, A-Trak began dabbling his way into production, which – also by way of happenstance – led to the beginnings of a record label. Ironically named Fool's Gold, considering how many prosperous treasures it's unearthed, the label has gone on to become one of the most sought-after imprints on the underground radar: a cross-over idol that's wildly and unpretentiously united the worlds of club music and hip hop.

"Meeting Kid Sister when she was first budding as a rapper was great timing for me, because it allowed me to experiment with a whole different style of production, with an artist who was brand new. It was okay for me to make mistakes and make a bad demo or whatever, because we could kind of figure it out together. Meanwhile, when Nick Catchdubs (who I knew through The Rub) and I were having discussions about the Kid Sister single, I suggested it may be the pretext for starting the label that we'd always talked about, and that's how Fool's Gold started. In any city that Nick or I would go to in North America to do a gig, there would be a little scene that would be just like the parties that we were doing in New York: playing some hip hop stuff, some electronic stuff, a couple of Justice records mixed with a bootleg…it was all cross-genres with the only common denominator being that it was some kind of club music and it was all selected with a hip hop ear. It was a lot of fast, fun, creative club music, and that was where we saw Fool's Gold fitting in." – A-Trak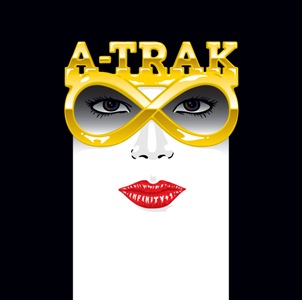 Infinity +1:
1. Intro / John Dahlbäck, "Sidewalk"
2. KIM, "Party Machini"
3. Laurent Wolf, "The Crow"
4. Farley Jackmaster Funk, "Love Can't Turn Around (Lifelike Remix)"
5. MSTRKRFT feat. N.O.R.E., "Bounce (A-Trak Remix)"
6. Donnis, "Party Works"
7. Kid Sister, "Life On TV"
8. Sébastien Tellier, "Kilometer (A-Trak Remix)"
9. The Golden Filter, "Solid Gold"
10. Bag Raiders, "Nil By Mouth (Knightlife Remix)"
11. Holy Ghost, "Hold On"
12. DJ Mehdi, "Pocket Piano (Joakim Remix)"
13. Midnight Juggernauts, "Shadows"
14. Gonzales, "Working Together (Boys Noize Dub Mix)"
15. Soundstream, "Freakin"
16. Little Boots, "Stuck On Repeat (Fake Blood Remix)"
17. Housemeister, "What You Want (Siriusmo Remix)"
18. A-Trak, "Say Whoa (DJ Spinna Remix)"
19. Dam-Funk, "Galactic Fun"
20. Alexander Robotnick, "Problèmes d'Amour"
21. James Yuill, "This Sweet Love (Prins Thomas Sneaky Edit)"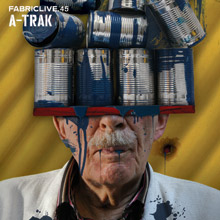 Fabriclive.45:
1. A-Trak, "Say Whoa"
2. DJ Sneak, "You Can't Hide From Your Bud"
3. Boys Noize, "Oh! (A-Trak Remix)"
4. Scott Grooves, "Mothership Reconnection (Daft Punk Remix)" (feat. Parliament Funkadelic)
5. Voodoo Chilli, "Get On Down"
6. Skepta, "Sweet Mother (House Version)"
7. DJ Class, "I'm The Ish"
8. Metronomy, "Heartbreaker (Diskjokke Remix)"
9. His Majesty Andre, "Peep Thong"
10. Zombie Nation, "Forza (Original)"
11. Alex Gopher, "Aurora"
12. Dance Area "AA 24-7"
13. Robbie Rivera, "Move Move (DJ Observer & Daniel Heathcliff Remix)"
14. Daniele Papini, "Church Of Nonsense"
15. Laidback Luke & A-Trak, "Shake It Down"
16. Nacho Lovers, "Acid Life (Nachos 909 Dub)"
17. Rob Threezy, "The Chase"
18. Friendly Fires, "Paris (Aeroplane Remix)"
19. Fan Death, "Veronica's Veil (Erol Alkan's Extended Re-Edit)"
20. Simon Baker, "Plastik (Todd Terje's Turkatech Remix)"
21. The Martian, "Tobacco Ties"
22. DJ Gant-Man, "Juke Dat Girl From The Back"
23. DJ MP4, "The Book Is On The Table"
24. Jamie Anderson & Content, "Body Jackin'"
25. Rafferti, "Do Dat"
26. DJ Zinc, "138 Trek"
Finally, here are the tour dates:
3/13: Circa, Toronto, ON
3/14: Studio B, Brooklyn, NY
3/17: The Estate, Boston, MA
3/18: 508, Austin, TX
3/19: Palm Door, Austin, TX
3/20: Emo's, Austin, TX
3/20: Avalon, Los Angeles, CA
3/21: Paradise, San Francisco, CA
3/26: National Hotel, Miami, FL
3/26: Fountainebleau, Miami, FL
3/26: Louis Club, Miami, FL
3/27: Gansevoort, Miami, FL
3/27: Shore Club, Miami, FL
3/28: White Room, Miami, FL
3/14: w/DJ Mehdi
3/18-3/20: SXSW
3/20: w/Sinden
3/26-3/28: WMC
A-Trak photo by Angela Boatwright.