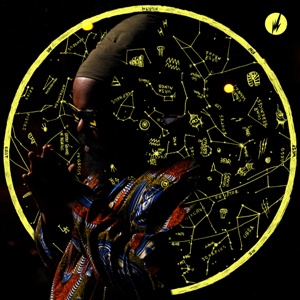 Ras G, who runs a record label and store in Los Angeles called Poo-Bah Records, will be the next artist to release an album on Flying Lotus' Brainfeeder imprint.
Ras G has already dropped two albums, including last fall's Ghetto Sci-Fi. His new Brotha From Anotha Planet will be issued via Brainfeeder (with help from Alpha Pup) on April 14 April 7. Though it's a digital release, don't be surprised if it appears as a limited-edition CD (or even vinyl) in the near future.
What's next for the label? On the new Brainfeeder website, Flying Lotus wrote, "Lorn's album is in the mail … Dr. Strangeloop's EP has been delivered … the FLYamSAM EP is about to be mastered … and SAMIYAM is finally bringing us his soon-to-be-classic LP."
Here's the track listing according to Alpha Pup. However, Ras G's MySpace page gives a slightly different sequence, so I'll try to reconcile the two lists shortly.
1. "Dishwater"
2. "Earthly Matters"
3. "Penny's Confession"
4. "Shinelight"
5. "Eunice In White"
6. "Sun Behind The Clouds"
7. "Astrohood"
8. "Nothing But Change"
9. "In Coming"
10. "Come Down (2 Earth)"
11. "Desert Fairy"
12. "Return From The Great Unknown"
13. "Alkebulan"
The video for "Alkebulan":