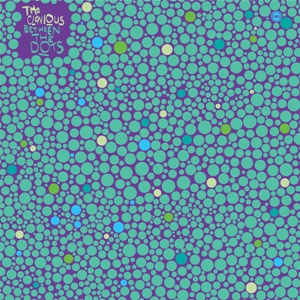 Austrian producer the Clonius is the latest contender in the glitch/bass/"wonky hip hop" sweepstakes. His debut, Between the Dots, comes on the heels of this summer's solid Adroit Adventures EP. Ubiquity Records will release it on October 13.
Guests include Muhsinah (whose "One At A Time" collabo from Adroit Adventures is reprised here), Dorian Concept, Georgia Anne Muldrow and Dudley Perkins. Much like Dorian Concept's work, the Clonius adheres to the jazz-fusion end of the electronic/hip hop crossover, referencing broken beat heroes like Jazzanova and Herbert as well as the typical Prefuse and J Dilla sources.
Here's a better explanation via a press release:
Somewhere between the past and the distant future, sparked by dusty old jazz records and beat generation hip hop, at the sonic cross-roads of Detroit and Vienna, lies a series of sound stories steeping in the head of 23 year old beat navigator Paul Movahedi, also known as The Clonious.

The Adroit Adventures EP, released on Ubiquity in June, was the first set of tales to exit his studio and hit limited edition wax. It was immediately picked up by the likes of Mary Anne Hobbs (who aired a Clonious mixtape the week of it's release) and Benji B on BBC Radio. DJs from Helskinki to Tokyo to New York also gave thumbs up to his unique blend of bouncy cosmic vibes and glitchy shoegazer funk. On Between The Dots his debut album, Movehadi continues his development of sounds that are at once new and classic, soulful and striking, organic and electronic. …

"I don't really care how people explain my music. You will most definitely find references to others, and that's cool with me," says Movahedi. "You can't invent the wheel a second time. It's about your mix of influences, and with every record I have ever listened to I inhaled a piece of the world. Searching in the past always felt like looking in the future for me. The past and the future have the unknown in common – and I hope I also captured "the jazz" that make this music timeless," says Movahedi. …

Beat generation artists are smashing the boundaries and connections between electronic music and hip hop worldwide, making something new with every release. "I hope to achieve that fine balance between a superficial forcefulness and a striking deepness. I come from a musical background that is heavily influenced by the jazz era of the late 1950s and 1960s. But a big part of my sound is sampling. Everything I record or produce eventually ends up in a sampler. As I see it the art of sampling comes close to a cloning process. So add my love for sampling with my love for old jazz records and the name The Clonious makes sense…I guess!" he adds.
Here's the track listing:
1. "Fogged Spacesuit (album version)"
2. "One At A Time (funked up)" (feat. Muhsinah)
3. "If Joe Had The Power"
4. "Emora"
5. "Agenda"
6. "Bugs N'Folls"
7. "Leaving Belief"
8. "Hello"
9. "Dataflow"
10. "Lovelights"
11. "693 Balloons"
12. "Hammertime"
13. "Oily Glue"
14. "Wolfteethgrind"
15. "Goodbye"