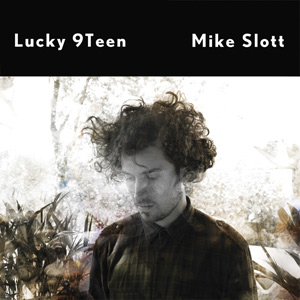 Mike Slott, Lucky 9Teen (LuckyMe)
With Lucky 9Teen, Mike Slott, who until now has been overshadowed by his onetime Heralds of Change partner Hudson Mohawke, emerges as the pensive theorist to HudMo's zippy, happy-go-lucky prankster. His tracks click and sweep with drama. In press materials, Flying Lotus has described them as optimistic; they're introspective, yet hopeful for the millennial future.
Lucky 9Teen, billed as a "micro-album," lasts a bit over 20 minutes and includes seven tracks (and a digital exclusive remix, "Snow Birds Expansion"), nearly all of which satisfy and tickle the mind. "Six AM" bustles and rings like a muted alarm clock while a mottled percussive bit "wobbles" underneath. "Gardening," perhaps the "micro-album" highlight, has some plaintive keyboard tones, like a Ryuichi Sakamoto ballad updated for the new age. It has that crackling, mid-80s techno-boogie funk, too.  "40 Winx" jumps off with chopped, echoing voices (a woman's) before breaking out into too-pretty washes and emotive bass lines. Throughout, Slott's carefully considered tunes sound unique — you can distinguish them from fellow travelers like Onra and Dorian Concept, even though he utilizes similar editing tricks.
Perhaps the only bum note is "Snow Birds," which comes off as too studious and deficient in the jagged, playful movements that make the rest of Lucky 9Teen so fresh and exciting. It's not bad, just not as good as the others. But overall, this should mark a moment when Mike Slott becomes a name in his own right, and not just the guy who co-produced "Spotted" with HudMo. Maybe few beat heads underrated him like that, anyway.