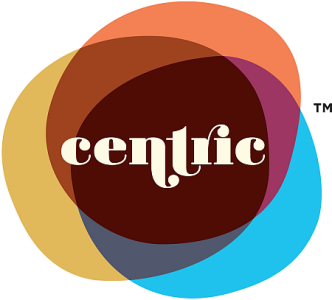 Today, the lovely folks at MTV/Viacom removed VH1 Soul from Comcast's programming slate in my area. Instead, there is a new Viacom channel called Centric.
What is Centric? "What we're creating is a brand-new network targeted to adult, upscale, sophisticated and aspirational African-American and multicultural audiences," said BETN president and COO Scott Mills in a Billboard story from April 2009. "We think we have a unique way of serving that demo that no one else can in the space." However, the story also claims, "Both BET J and VH1 Soul will continue as stand alone channels in addition to Centric's programming." That doesn't seem to be the case.
There's been a fair amount of online angst about the disappearance of VH1 Soul, which is slowly being removed from cable programming slates across the country. Afrobella, a popular blog run by my former colleague Patrice Elizabeth Grell Yursik, wrote in January, "If VH1 cancels VH1 Soul, that speaks volumes about what the network is going for. It would indicate that they'd rather support more pseudo celebrities and invest in the lowest class of reality television, than continue to offer fans a channel of music that uplifts and enlightens." She, along with several other bloggers have directed readers to a petition demanding that Viacom "save VH1 Soul!"
However, few are connecting the end of VH1 Soul with the rise of Centric. It's simple, really: video channels draw audiences, but not the kind that will commit to appointment viewing. Their ratings are often diffuse, and rarely peak into high numbers, even when Erykah Badu is taking her clothes off. MTV learned this over two decades ago, which is why it gradually shifted from videos to conceptual and reality TV shows. BET and VH1 [update: and MTV] reserves their videos for early mornings (and, in BET's case, Sundays). At the moment, Fuse TV is the only cable network that predominantly airs music videos.
None of this would matter to the overlords at Viacom if it were not for TV One. The burgeoning success of this black-run Emmis Communications company (albeit with considerable Comcast investment) has finally presented a real — and some would say preferable — alternative to BET. And yes, BET draws a lot of undeserved criticism. It has made pains to reform its programming  since the days of BET Uncut. But the channel suffers from an identity crisis — should it cater to the bratty HBCU kids who love Baldwin Hills, or the conservative single moms who tune in for The Game marathons?
Viacom is undoubtedly betting that Centric, a new brand with none of BET's complicated history, can compete with TV One. It will offer a mix of reality shows (one is called Model City and focuses on male models), re-runs of popular black programs from the past (including Soul Train), and a bit of current affairs (you know, when President Obama does something interesting). Some of its programming has been recycled from BET, such as the documentary series American Gangster. One easy way to launch Centric is to piggyback on VH1 Soul's modest but devoted audience, even if it means the virtual end of VH1 Soul.
Why does it have to be VH1 Soul or Centric, instead of both? Perhaps all the online protesters are correct when they hypothesize that soul music is a negligible and underutilized product. I would argue that cable programming trends are moving away from the dedicated channels of the past towards thematic reality TV. Discovery Channel doesn't run science and nature documentaries anymore, but reality shows about people interacting with nature (see The Deadliest Catch, Ice Road Truckers, et cetera). Similarly, Centric will move away from VH1 Soul's array of actual music performances in favor musicians talking about performing, their hedonistic lifestyles, et cetera.
And if you don't like that, well, there's MTV Jams for you.
It may be too early to write VH1 Soul's epitaph. Viacom is slowly rolling out Centric, and it hasn't announced its ultimate plans for VH1 Soul yet, perhaps to avoid angering the channel's fan base. Maybe it'll continue to offer a diminished version of the VH1 Soul to select markets. But that seems doubtful.