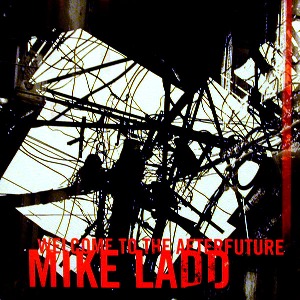 98. Mike Ladd, Welcome to the Afterfuture
Ozone Music
Released January 13, 2000
Welcome to the Afterfuture sounds like a relic of 90s pre-millennial tension and the culture wars of Giuliani-era New York (before Bloomberg-ian gentrification schemes and hipster-dom permanently changed it). But it's still a fascinating listen. While most Nuyorican Poets Café alumni (with the exception of Saul Williams) never made compelling records, Ladd knows when to tamp down his verbal stridency and let the music breathe. His sharp use of Bollywood samples on "Airwave Hysteria" predates Dr. Dre and Timbaland's kitsch-y appropriations. And Welcome to the Afterfuture's portrait of a cluttered, media-saturated future through "Bladerunners" (which boasts an appearance by Company Flow) and "5000 Miles West of the Future" resonates.