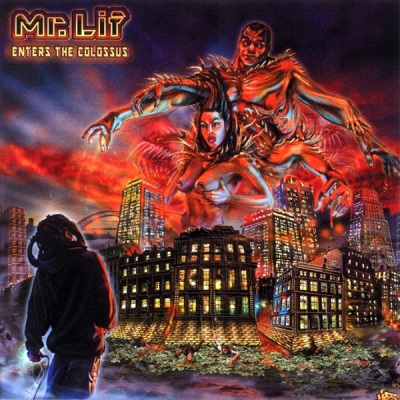 91. Mr. Lif, Enters the Colossus
Definitive Jux
Released November 28, 2000
A veteran of the East Coast battle rap scene, Jeffrey "Lif" Haynes' loquacious rhymes hewed to the "super-scientifical" style – coined after a phrase in Jeru the Damaja's "Can't Stop the Prophet" – and rendered songs with purplish language. On "Datablend" he raps, "First I unleash my rage on the stage/Off the top of the dome, fuck the written page/Then engage in telekinesis thesis/Which verbally rips your bitch-ass squad to pieces." But Mr. Lif has less bloody interests, too, as he works through each misty, dramatic track as if freestyling after a smoke-out session. On "Front On This," he rhymes, "It'll give courage to cowards/And put a stop to homicidal cops and watchtowers." On future releases, Lif would break out of the Dungeons-and-Dragons alley of Enters the Colossus. But it may be the only Lif album that captures a particular moment in rap history, reflecting a scene that no longer exists.