So who are the ten most popular indie-rap artists right now?
I decided to find out using Rhapsody's internal reports. The music service generates a weekly spreadsheet that ranks artists according to the amount of "plays," or the number of times the artists' releases are streamed. The top 100 artists for each genre and sub-genre, which number over 200, can be viewed on the Rhapsody website, including the main list, the Rap/Hip-Hop list, and the Indie Rap/Hip-Hop list.
Due to cataloging purposes, indie-rap artists aren't only listed under the Indie Rap/Hip-Hop sub-genre. Some, such as Flying Lotus, are filed under Instrumental Rap/Hip-Hop, which is cataloged separately. Non-indie artists like Drake are listed under multiple sub-genres, including Hitmakers, Pop, Indie Rap and Contemporary R&B. As a result, his releases skew the website's Indie Rap rankings. The "indie" term can be a catchall, it seems, not only referring to typical "backpacker" artists on independent labels but also "alternative" major label artists as well.
In order to develop a more accurate list, or at least one that's more revealing in terms of the most popular indie-rap artists, I bypassed the website rankings and used the weekly spreadsheet.
Nearly all music databases are subject to tampering, and Rhapsody is no exception. Hundreds of musicians — mostly rappers, it seems — try to "game" the system by using software to artificially boost their "plays." I didn't include these guys in my list, and I won't give them any publicity by mentioning their names, either.
I used the January 10 spreadsheet for my list. The report gives weight to artists who issued new work in the fall. However, January is the slowest music month of the year — January 11 is the first week when anything of note is released — so it's probably the best time to calculate who enjoys the most popularity at the moment. Quibbles aside, these rankings are a great indicator.
Here's the list. The artists' overall rank is listed in parentheses.
Atmosphere (rank: 441)
*Flying Lotus (rank: 1081)
*Pretty Lights (rank: 1194)
*Aloe Blacc (rank: 1220)
Immortal Technique (rank: 1331)
Talib Kweli (rank: 1429)
*RJD2 (rank: 1621)
Jay Electronica (rank: 1632)
MF Doom (rank: 1730)
Jurassic 5 (rank: 1769)
Aesop Rock (rank: 2024)
*Teebs (rank: 2165)
Madlib (rank: 2261)
J Dilla (rank: 2273)
Jedi Mind Tricks (rank: 2304)
The asterisks denote electronic producers who can't be strictly classified as hip-hoppers. Teebs and Pretty Lights, in particular, work in the beats/bass realm. Flying Lotus' palette ranges from glitch beats to future soul styles, and RJD2 often sings over a medley funk breaks. I also asterisked Aloe Blacc, a onetime rapper who has evolved into a singer. (Rhapsody lists Neo-Soul as his main category.)
Personally, I'm impressed to see that Teebs ranked so high. His debut album, Ardour, drew solid reviews, but this ranking demonstrates that his impact is spreading beyond tastemaker appeal and blog love.
If you removed those asterisked artists, the list would look like this:
Atmosphere (rank: 441)
Immortal Technique (rank: 1331)
Talib Kweli (rank: 1429)
Jay Electronica (rank: 1632)
MF Doom (rank: 1730)
Jurassic 5 (rank: 1769)
Aesop Rock (rank: 2024)
Madlib (rank: 2261)
J Dilla (rank: 2273)
Jedi Mind Tricks (rank: 2304)
There are a few interesting results here. Immortal Technique, Aesop Rock, and Jedi Mind Tricks didn't release albums in 2010, but their popularity remained strong enough to keep them in the top 2500 artists. (Top 2000 artists are P2, while top 5000 artists are P3.) Jurassic 5 made the list even though it broke up in 2007; its last release, a two-disc reissue of its J5 EP, came out in 2009. Jay Electronica also has a relatively high ranking even though Rhapsody only carries his two official singles, 2008's "Exhibit A" and 2009's "Exhibit C."
The above two lists focus on indie-rap artists with "backpacker appeal," and omit street rap artists entirely. (After all, this is an alternative rap site.) However, to be fair, I created a third top ten list featuring all independent rappers. Not surprisingly, the results changed quite a bit.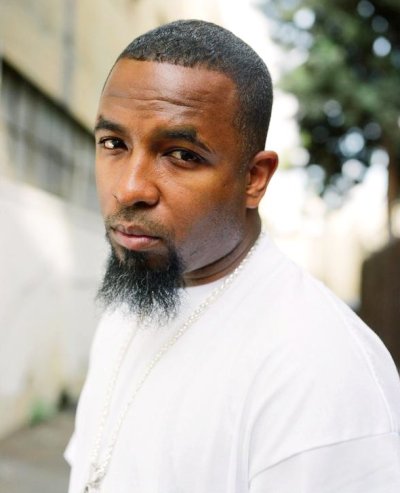 Tech N9ne (rank: 287)
Atmosphere (rank: 441)
E-40 (rank: 525)
Slim Thug (rank: 542)
Lecrae (rank: 711)
Mac Dre (rank: 827)
Z-Ro (rank: 837)
Afroman (rank: 1079)
Dorrough (rank: 1092)
Andre Nickatina (rank: 1094)
What's up with Afroman? I kept out artists who are independent by necessity, and whose lasting popularity derives from their major-label releases. However, Afroman is a unique case. His biggest hit was "Because I Got High," yet he continues to sell a lot of new material as a novelty cult artist. (One of the great things about Rhapsody is that it exposes the nooks and crannies of the music industry.)
Is it possible to create a pure indie-rap popularity sheet, one that features artists who not only have never been signed to a major, but have never had a release distributed by a major? Not anymore. It's nearly impossible these days for a rap label to reach critical mass without joining forces with one of the Big Four majors. Atmosphere's Rhymesayers Entertainment is carried by Warner Music Group's Independent Label Group (ILG). Tech N9ne's Strange Music is handled by Fontana Distribution, a subsidiary of Universal Music Group. Even Stones Throw (Madlib, J Dilla) works with EMI for certain releases. (Sony Music is the fourth major.) Industry observers consider E1 Music (Slim Thug, Dorrough) an indie, but it's such a big company that mini-major would be a more accurate classification.
The Big Four and E1's distribution systems account for recordings by nearly every artist I've mentioned. The beat/bass artists noted in the first list are the exceptions. Flying Lotus is signed to Warp; and Teebs' Ardour was issued by FlyLo's Brainfeeder, which uses Alpha Pup as a distributor. Pretty Lights has his company, Pretty Lights Music.
And then there is Lecrae. Last fall, the Christian rapper issued his fourth album, Rehab. It's currently listed in Rhapsody's top 100 hip-hop albums, and his artist ranking is 711. I couldn't find credible distribution information on his label, Reach Records. For argument's sake, I included him on the third list ranking all independent rap artists regardless of sub-genre.
What else do these lists mean? Atmosphere is the only indie-rap artist ranked in the top 500 (which Rhapsody considers a "P1" or priority-one artist). As I've written before, 2010 was a horrible year for underground hip-hop, and a series of events, from the collapse of Definitive Jux to Fat Beats shuttering its retail outlets, raised questions on whether indie-rap as it is commonly known even exists. An improved slate of releases in 2011 could quickly change that impression, though.
Meanwhile, Pretty Lights and Jay Electronica's rising popularity suggests that it's relatively easy to create an small indie imprint and sell digital music. (Jay Electronica, for his part, had help from Decon Records.) Without overrating Rhapsody's influence — I am an employee there, after all — it's clear that offering MP3s and mixtapes for streaming and even purchase on cloud-based services as well as the usual rap blogs and iTunes can make a cumulative impact.
Atmosphere photo by Dan Monick.