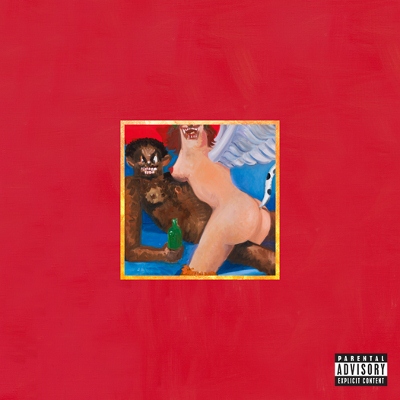 When I worked on my ill-fated project compiling the top 100 hip-hop albums of the 2000s, I learned a valuable lesson: Contemporary history is difficult to quantify. We often make judgments on what we think will have lasting value, but only the passage of time determines that.
Still, good music is good music – or is it? This year brought quite a few albums that divided audiences and critics. They made us question what makes up quality hip-hop, and whether that term exists in a classical sense anymore. Is it B.o.B and his overly determined forays into big-tent arena rap? Or is it the bloviating Rick Ross and his fatuous tales of Mafia-like dominion? As rap fans with a jaundiced version of reality, we're supposed to venerate the latter and condemn B.o.B's crossover strategies. Street rap signifies the underground, keeping it hardcore, and staying true.
However, there wasn't much actual underground music in 2010, or at least little of it that made an impact. We all know what happened to Definitive Jux. Even Fat Beats, which closed its remaining stores in New York and Los Angeles to focus on online retail and an independent label, needed Decon Records and E1 Music to get Black Milk's Album of the Year in stores. With the notable exceptions of Stones Throw and Duck Down Records, surviving indie labels such as Mello Music Group, Interdependent Media, Tres Records, Galapagos4, Doomtree Records, Fake Four, Inc. and many others drew cursory attention.
To be honest, I didn't pay much attention, either. The action was with the majors such as Def Jam, which brought Curren$y (albeit via a distribution deal with Damon Dash and DD172), the Roots, Big Boi, and Kanye West. These were the albums I repeatedly listened to, wrote about, praised, criticized, and generally wrestled with.
Let me return to Definitive Jux for a moment. When El-P established the label ten years ago (after cropping up on late-period Company Flow releases such as Little Johnny from the Hospitul) with the classic Company Flow/Cannibal Ox double 12-inch single "D.P.A. (As Heard on TV)"/"Iron Galaxy," he joined a scene that prided itself on creating a sound unheard on the radio, and unseen on BET. I'm not the only one who found irony in the fact that criminally underrated artist Tim "Sole" Holland left his Anticon start-up around the same time that El-P put Definitive Jux on hiatus. Though rivals, both exemplified a mood of wild (and often undisciplined) experimentation that has since receded. In its place has risen old-school revivalism, an ethos carried from the college dorms to the streets, and often accompanied by a moralistic, finger-wagging dismissal of post-Golden Age rap.
Nostalgia may fuel online repositories of boom bap and Dirty South. But when indulged too often, it can lead to a culture's death. No one wants hip-hop to become the post-modern equivalent of jazz. As much as I loved it, I certainly don't want to return to the summer of 2001, and The Cold Vein and cLOUDDEAD. I also don't hold illusions that indie hip-hop is ideologically or musically better than mainstream, major label-backed rap. 2010 exposed the lie to that myth.
Besides, this was a great year for hip-hop. While I focused on crossover epics and, to a lesser extent, the international beats 'n' bass scene, others found pleasure in the many excellent mixtapes that hit the Internets. In short, there was a little something for everybody.
However, no epoch is all-inclusive, and I missed the sundry underground innovators of years past. Where are you at, my friends? It's time to step your game up.
1. Kanye West, My Beautiful Dark Twisted Fantasy
Roc-A-Fella
Kanye West's fifth album is a motherfuckin' monster indeed, at least in regards to critical acclaim. The album has appeared on most year-end lists, and drew perfect ratings from Pitchfork.com (its first for a new release since Wilco's Yankee Hotel Foxtrot) and Rolling Stone.
As I've stated before, I don't have much use for ratings. West's album is far from perfect; its weakest moments betray West's self-indulgence, including an extended Auto-Tuned aria at the end of "Runaway" that sounds like a crying jag, and an overly long comedic sequence by Chris Rock at the end of "Blame Game." Some critics have countered Fantasy's hype by charging that West is essentially repeating ideas from earlier albums, such as Graduation's narrative of a romance falling apart under the flashing lights. But this is basically a wash. Great and not-so-great artists have long defined themselves through a constant theme, from Jay-Z's obsessive focus on his business acumen to Rick Ross' fatuous Mafioso persona. Kanye West's has addressed the power of his celebrity before, and he revisits and refines that topic on Fantasy with excellent results.
2. Curren$y, Pilot Talk
DD172
Of all the breakout albums this year, Curren$y's major label debut may be the biggest surprise, as well as the least assuming. Ski Beatz does a marvelous job on the boards – sorry Hiphopdx.com, he, not Lloyd Banks, deserved Comeback Artist of the Year honors – but the New Orleans rapper achieves linguistic feats that requires multiple listens. He doesn't necessarily say anything insightful, but that seems beside the point. Pilot Talk is packed with great songs, including "Skybourne" and "Address," that resonate beyond its intended audience of smoked-out rap nerds.
3. Flying Lotus, Cosmogramma
Warp
The L.A. beat scene reached critical mass, and Steven Ellison's Cosmogramma was its locus. Much like the fast-forward UK electronic scene, whose artists tend to absorb trends and fads, he has absorbed others' innovations into his sound signature: Cosmogramma draws from Sa-Ra Creative Partners' catalog, and he even poaches their bassist, Stephen "Thundercat" Bruner. As a result, Cosmogramma sounded dreamy and contemplative here, while 2008's Los Angeles replicated the mellow stress of dubstep. (It even sounded tepid at times, which is why it wasn't my top pick this year.) FlyLo's influences are many, but he still sounds like no one else – when the double-time shuffle step and 8-bit volleys of "Computer Face//Pure Being" kicked in, you knew exactly who was behind it.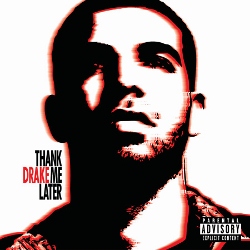 4. Drake, Thank Me Later
Young Money/Cash Money/Universal Motown
Is it R&B or hip-hop? The wonderful thing about Thank Me Later is that Drake merged the two genres so seamlessly. He doesn't use R&B melodies for cheap fuck-me tunes, but to conjure a sense of romance. Much like Common, Drake has a deceptively smooth tone that has led some listeners to underrate him. He may rank low in internal rhyme schemes, but he doesn't flow off beat, either. He seems to establish real emotional connections with his paramours, even when it's in the context of a one-night stand or failed relationship. Perhaps Thank Me Later's soft tone makes some male listeners uneasy, but it has a lovely mood that he sustains from beginning to end.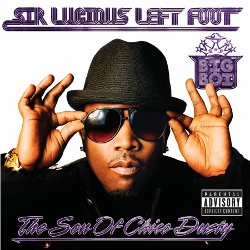 5. Big Boi, Sir Lucious Left Foot: Son of Chico Dusty
Def Jam
I gave this album a mixed review when I first heard it. I reconsidered my opinion when I accepted Sir Lucious Left Foot for what it is, not what I wanted it to be. Big Boi is a craftsman, so it's no surprise that he assembles Sir Lucious Left Foot much as he did the Speakerboxxx half of OutKast's Speakerboxxx/The Love Below. What it lacks in vision it makes up for with sheer inventiveness. Big Boi illustrates his greatness with tech bass riddims and mock-serious operatic arias, and he crams dozens of guests into his showcase without ceding the spotlight to others. Sir Lucious Left Foot is a kinetic delight, but it lacks the soulful emotion of Big Boi's best OutKast work.
6. The Roots, How I Got Over
Def Jam
Questlove told interviewers that he wanted to make an album about reaching the early stages of middle age. Most of How I Got Over achieves that. It has a melodramatic, weary tone and bunches of lyrics bemoaning the state of the world. So why did Questlove dispel this mood at its end with two awkward street cuts, "Web 20/20" and "Hustla"? These songs are mere braggadocio; they're intended to conclude How I Got Over with an optimistic epilogue, but they're not good enough to pull it off.
After I posted my thoughts last summer, I received an email from someone who thought I didn't like How I Got Over. Actually, I liked the album a lot. But endings are important, and occasionally they're a dividing line between a standout work and a genuine classic.
7. Yelawolf, Trunk Muzik 0-60
Interscope
Yelawolf has improved exponentially since his "Kickin'" days by honing a fast and choppy bounce flow and a ragged Deep South accent. The original Trunk Muzik mixtape, released on the Internet as a free download in January was decent. However, the retail version improves on it with a handful of new tracks that sharpen Yelawolf's tales of broken homes, country-fried meth dealers, and box Chevys.
8. GonjaSufi, A Sufi and a Killer
Warp
Sumach Valentine spent years on the fringes of the L.A. hip-hop scene, cranking out CD-R releases, before transforming into GonjaSufi for this bizarrely entrancing album. He sings over psychedelic beats from the Gaslamp Killer, Flying Lotus and Mainframe in a voice that sounds like a wizened croak. The recently deceased Captain Beefheart would most certainly approve.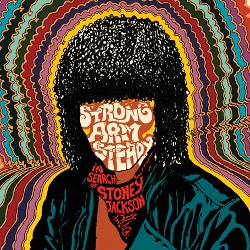 9. Strong Arm Steady, In Search of Stoney Jackson
Stones Throw Records
Madlib's planned 2010 deluge didn't turn out as planned: he only managed nine out of 12 planned entries in his Madlib Medicine Show series. Yet between those recordings, various Yesterday's Universe releases and production gigs for Guilty Simpson and Strong Arm Steady, he still produced over a dozen albums. I didn't come close to processing it all, but In Search of Stoney Jackson was the best of what I heard, blending his manic soul loops and disembodied ghetto voices with Strong Arm Steady's hard rock talk. For all his talents, Madlib is at his best when focusing on others' voices, and not just the ones in his head.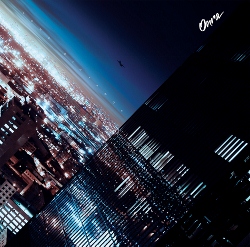 10. Onra, Long Distance
All City Records
If Onra freely (and masterfully) exploits the current Zeitgeist for all things boogie funk, he seems to have found his identity within it. His acclaimed Chinoiseries only emphasized the difficulty of replicating Dilla and Madlib's loop aesthetic. 2009's 1.0.8 had a frantic, hurried feel; unlike fellow Europeans such as Dorian Concept and Hudson Mohawke, he seemed uncomfortably toying with glitch funk. Long Distance certainly has its glitch elements – check the appropriately titled "Wonderland" for proof – but it's nestled in a seductive dance floor groove. Onra's true home, it seems, is in the thick of the night light haze.
And here's the rest of the list:
11. Rick Ross, Teflon Don
Def Jam
12. Qwel & Maker, Owl
Galapagos4
13. B.o.B, The Adventures of Bobby Ray
Atlantic Records
14. Madlib, Madlib Medicine Show No. 1: Before the Verdict
Stones Throw Records
15. Black Milk, Album of the Year
Fat Beats Records
16. Ana Tijoux, 1977
Nacional Records
17. Reflection Eternal, Revolutions Per Minute
Warner Bros. Records
18. Nas & Damian Marley, Distant Relatives
Def Jam/Universal Republic
19. TOKiMONSTA, Midnight Menu
Art Union/Listen Up
20. Skyzoo & Illmind, Live from the Tape Deck
Duck Down Records