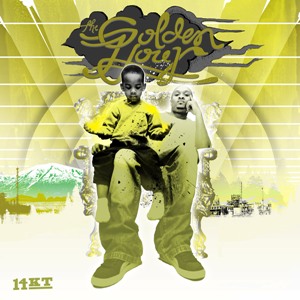 Producer 14KT has a new album coming out on October 14 called The Golden Hour. 14KT is a member of the Athletic Mic League; he also produced several tracks for group member Buff1's recent album, There's Only One, as well as Invincible's recent winner ShapeShifters. Here's a bit from the press bio:
In medical terms, the Golden Hour is defined as: the first sixty minutes after the occurrence of major multisystem trauma. It is widely believed that the victim's chances of survival are greatest if he or she receives definitive care in the operating room within the first hour. "When I read this, it hit me that I felt I was in the 'Golden Hour' of my career: the time between life and death. Thinking of all my disappointments, accomplishments, mistakes, failed plans, sacrificed time, relationships, confusion, lost opportunities, sound identity crisis, times of laziness and hard work, I felt like I was going thru somewhat of a major 'trauma' in my music career and the next projects I put out will be like my 'medicine' or 'definitive care' in the operating room (the studio)."
The Golden Hour drops via A-Side Worldwide. Here's the track listing and a little teaser.
1. "The Waiting Room" (feat. Lovesong)
2. "Surgery"
3. "The Inside" (feat. Tiffany Paige)
4. "NNE Mode"
5. "Ypsilanti"
6. "Hihatspectations"
7. "The D light In You"
8. "Love Handle"
9. "Tick Tock Hustle"
10. "Ivory Pillars"
11. "ICU Smile" (feat. Karla Crawford)
12. "Can We?? (Chill Again)"
13. "Trust Issues"
14. "When My Sunsets"
15. "Less Than Enough"
16. "The Night"
17. "Start Over" (feat. Lovesong)
18. "Miss U. (4 Lost Loved Ones)"
19. "Without Dilla (Donut 4 Dilla Feb. 06′)"
20. "Illustrious" (feat. Jax from Lunar Unit)
Download: Ypsilanti