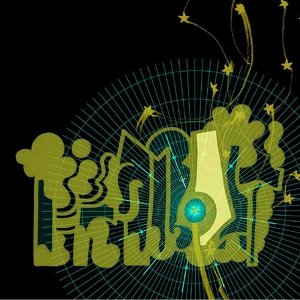 Last weekend, Jneiro Jarel dropped this little surprise via a MySpace post:
Lyrisict and producer Jneiro Jarel has been working under a lot of pseudonyms and aliases since he joined Lex… Four out of five members of his group Shape of Broad Minds were infact just JJ.

His debut Alter-ego was the illusive producer Dr Who Dat? haling from the tropical coast of Viberia, his Brazilian funk influenced album Beat Journey remains an instrumental hip hop classic – a must have for fans of Jneiro, Boards, Dilla, Fly-Lo.

Almost 3 years later, the sequel is here: Beyond 2Morrow is out worldwide as a digital download-only release next today in europe and this Tue in the US.
The new instrumental EP, which Jneiro has been previewing on MySpace, is available via Lex Records on iTunes and Amazon.com. The track listing is below.
1. "Lurk"
2. "Jaws of Clover"
3. "Space Balls"
4. "Lace & Candy"
5. "Dr. 400,000,000"
6. "JJ-Tron"
7. "Bumpy Bump Face"
8. "Cosmic Congo"
9. "Nights Over Nantes/Brakes"
10. "Viberian Twilight"
11. "Beyond 2morrow"
12. "Dark Moon/Cafe"
13. "Ghetto Dreaming"
Download: "Beyond 2morrow"
Download: "Lace & Candy"