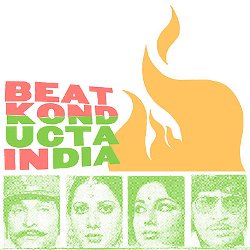 Madlib
Beat Konducta Vol. 3-4: India
Stones Throw

Rating:



Madlib drops a lot of records. This year alone has already included Liberation, a triumphant pairing with Talib Kweli; and his latest Yesterdays New Quintet adventure, Yesterdays Universe. This new instrumental album as the Beat Konducta follows last year's Vol. 1-2: Movie Scenes. While that recording explored the world of Hollywood soundtracks with mostly pleasing results, this edition ventures into Bollywood soundtracks with less ease.
The problem isn't necessarily with the source material, a wellspring of ideas ever since Mike Ladd and Dan the Automator began sampling it in the late 90s. But Madlib's techniques seem less sure than usual. Many of the instrumentals, bite-size cuts that often last between 1-3 minutes, roll along aimlessly in loops. They don't sound as tightly composed as his best material. Vol. 3-4: India very much feels like an experiment, with Madlib slowly feeling his way through decades of Indian film history.
The compilation isn't a complete loss, however. Its best tracks, including "New Bombay," "Sitar Ride" and "Get It Right," are closely tethered to thick percussive drums and sampled voices of declamatory rappers, a formula Madlib perfected long ago.