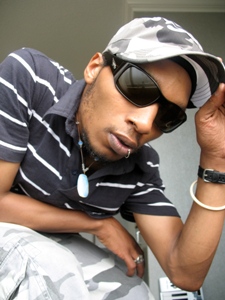 Del the Funky Homosapien's fifth solo album (counting the cassette-only Future Development) and first in 8 years, The 11th Hour, will finally be released on February 26 via Definitive Jux.
The disc is a long time coming for the Oakland rapper and one of the original members (along with KMD and others) of what would eventually become the alternative/underground scene in the 90s. Though he's occasionally appeared on projects this decade — his Hieroglyphics' crew's 2003 album Full Circle being a prominent example — he hasn't truly been heard from since the memorable Deltron 3030 project with Dan the Automator and Kid Koala.
As reported earlier, Del chose Definitive Jux over his Hiero Imperium label for The 11th Hour in order to give the album maximum exposure. He produced most of the beats himself, and only included a handful of contributors, including J-Zone, KU, Opio, Casual and Ladybug Mecca. The track listing for The 11th Hour is below.
"It's amazing to get a chance to release Del's vision on Jux," says Def Jux CEO El-P in a press release. "My hope is just to get the record out to as many people as possible and to support the legacy Del and the Hiero Imperium have created. He's one of hip-hop's true originals and a legitimate leader of the new and true school that we all love."
1. "Raw Sewage"
2. "Bubble Pop"
3. "Back in the Chamber"
4. "Slam Dunk"
5. "Situations"
6. "Naked Funk"
7. "Hold Your Hand"
8. "Foot Down"
9. "I'll Tell You"
10. "Workin' It"
11. "Last Hurrah" (feat. KU)
12. "Str8t Up and Down"
13. "I Got You" (feat. Ladybug Mecca)
www.myspace.com/delthefunkyhomosapien