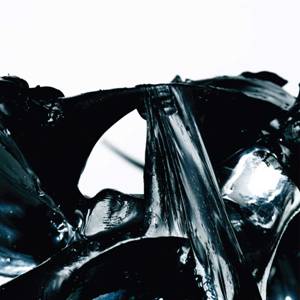 On June 10, Flying Lotus will release Los Angeles, his second album and highly anticipated debut for Warp Records.
"Los Angeles is a special place to me for obvious reasons, but for the majority of my life, I hated living here," he says in a press release. "I only realized that by leaving and being able to check out new places, new vibes, and to chill with different folks." Flying Lotus doesn't feature many guests on Los Angeles — the best known vocalist, relatively speaking, is Daedelus' longtime collaborator and wife Laura Darlington. "With my projects, I try to have a visual narrative happening. I like the idea of my albums being movies," he says.
Since debuting in 2006 with 1983, Flying Lotus has suffered from rampant bootlegging. He recently posted an item on his MySpace blog titled "A humble request":
Today, I was shocked an amazed to get a comment from a "friend" saying…

"sounds beautiful over here as always
posting 'los angeles' on the blog 🙂

love, love"

some fucking balls!!!!

I
absolutely love it *sarcasm* when random "friends" of mine come up to
me saying they have all this unreleased music of mine.

I give you all so much, or at least I try to….

So…I humbly ask my "friends", if you have some stuff of mine that you're not supposed to have. Keep it for yourself!

besides, how much cooler would you be knowing that you have something that nobody else has…

this is how I live, people!
I am a human being just like you, trying to survive out here…
We all know this music shit ain't gonna pay off my student loans anytime soon.
So, in honor of Flying Lotus' humble request, I'm not going to post Los Angeles on this site. I will, however, post its track listing below. If you want to hear some advance sounds, click on this link for a free sampler.
1. "Brainfeeder"
2. "Breathe.Something/Stellar STar"
3. "Beginners Falafel"
4. "Camel"
5. "Melt!"
6. "Comet Course"
7. "Orbit"
8. "Golden Diva"
9. "Riot"
10. "GNG BNG"
11. "Parisian Goldfish"
12. "Sleepy Dinosaur"
13. "RobertaFlack" (feat. Dolly)
14. "SexSlaveShip"
15. "Auntie's Harp"
16. "Testament" (feat. Gonja Sufi)
17. "Auntie's Lock/Infinitum" (feat. Laura Darlington)
Plug One review: Flying Lotus, 1983
Plug One review: Flying Lotus, Reset
www.flying-lotus.com
www.myspace.com/flyinglotus