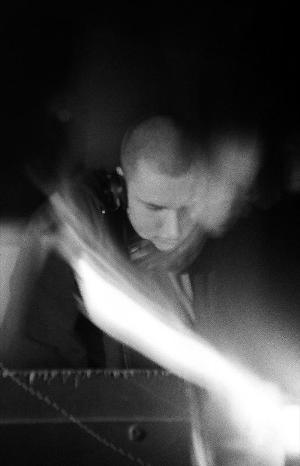 Scottish producer Hudson Mohawke has a new EP coming out January 19 on Warp Records titled Polyfolk Dance. It prefaces a full-length debut scheduled for later in the year. Though friends with the celebrated Flying Lotus, Mohawke's steez is slightly different, as he tends to mix contemporary R&B/mainstream styles with his beat tracks. He's currently best known for a series of EPs with fellow Glasgow producer Mike Slott — together known as Heralds of Change.
Here's a bit from the label's MySpace page:
Enter Hudson Mohawke, a new Warp signing and one of our secret weapons for 2009!

A 22-year-old hailing from Glasgow, he has been perfecting his craft since the age of 12. After only releasing a handful of productions and painstakingly hard-to-find vinyl releases in the last few years, Hudson Mohawke has managed to become a much talked about producer.

He's responsible for spearheading a movement of next generation beat music that has exploded from Glasgow this year (also see Rustie, Wireblock, LuckyMe, Numbers). It's not just a Scottish thing either – these last six months have seen Hudson set off touring America, Australia & all across Europe!

With an ear for a pop hook and a forward thinking production aesthetic, our bets are that 2009 will hold an awful lot of action for this young producer. If you don't believe us yet, wait for this killer first EP on Warp – with his debut album in the pipeline.
1. "Polkadot Blues"
2. "Monde"
3. "Overnight"
4. "Speed Stick"
5. "Velvet Peel"
6. "Yonard"
Download: Velvet Peel
Download: Still On It