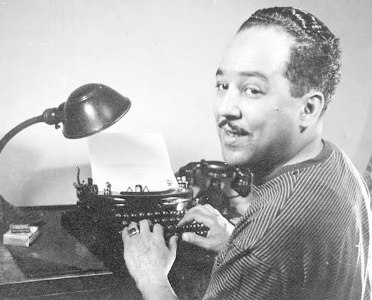 Last month, veteran journalist and Internet pioneer Jason Gross (he co-founded the e-zine Perfect Sound Forever in 1993) invited me to contribute to a collection of advice on music writing. The series, "What's The Write Word?" was published in four weekly installments. My piece was included in the final part posted on June 8.
"What's the Write Word" included around 100 journalists, critics and editors. I was honored to share space with old friends (Venus magazine founder Amy Schroeder), heroes (Alex Ross, New Yorker columnist and author of the the brilliant The Rest is Noise) and other assorted heavy hitters (Kris Ex!).
My "advice" turned out to be something of a rant. I operate in my own universe, and when I'm confronted by the real world I often turn awkward, not knowing how to say the right thing. Plus, I was in a weird mood on the day I wrote it. I didn't consciously intend to take shots at Lil Wayne's No Ceilings CD, which is actually sort of decent, or complain about how sucky being a freelancer can be. But doing what you love for a living can be hard and difficult work, and it's your ability to embrace the slog that inevitably defines you. As Andre 3000 once said, "Even roses smell like boo-boo."
One of my friends said he liked it. He felt it was honest.
————————————–
Music journalism can be a depressingly familiar cycle. Maybe you get involved because it's the only position at your local newspaper, or you're so fanatical about music that you're willing to spend a few hours on a blog, praising and posting MP3s of your favorite artists. When you get established—snaring a few freelance outlets, and maybe even a regular job—it can appear loaded with perks, from high-profile interviews to lots of swag like free records and T-shirts (though there seems less of that nowadays). But as you get older and establish an adult lifestyle (or, god forbid, get married and have children) that requires a decent wage uninterrupted by layoffs, the whims of a Machiavellian editor, and an ever-changing scene, you'll probably end up doing something else. Maybe you'll become a film critic, or a food and wine guru. Or maybe you'll drift into publicity, advertising, or web design.
I was first drawn to music journalism via the underground rap scene of the late '90s. I remember the first time I interviewed Stones Throw owner Peanut Butter Wolf. He drove me to the local Safeway because I forgot to bring batteries for my cassette recorder. Over ten years later, that scene is a shell of its former self. My friends and I used to argue over Company Flow's Funcrusher Plus; now we hold our nose and download Lil Wayne's No Ceilings. In fact, most of my contemporaries from those days have moved on to teaching, writing books, and traditional news reporting. As I write this, I'm wondering why I haven't done the same thing.
Sometimes I feel like I got stuck. I barely make enough freelance money to support myself, and I often have to play "bill collector," hounding editors for months just to get a measly $100 check. Many of the magazines I once admired have disappeared, from Option and Musician to Raygun and URB (although it barely survives online). And I find little common ground with the rap glossies and their slick, condescending approach to hip-hop culture, or the rap blogs, and their hype-oriented coverage of flavor-of-the-month battle MCs and beat makers.
When I work on an assignment, I often sleep for hours, trying to find the perfect opening graph in my dreams. I can go on like this for days. Then, all of a sudden, I settle on an introduction. It appears like the stem of a string, and I unravel the ball of thread until the story is finished. Sometimes it's just hack work, an easy way to present the latest star to a publication's readers. Occasionally, it offers brilliant analysis, deconstructing that star and the cultural trends that buoyed her to fame. When that happens, I feel proud of the work I've done.
I live for those moments. It keeps me at my desk sifting through email press releases, doing Google searches, and looking for the next artist that will inspire me to write a new story. I love to write, and the world of music is just a muse for my words. So I guess the only piece of advice I can offer is a question: why do you want to do this?