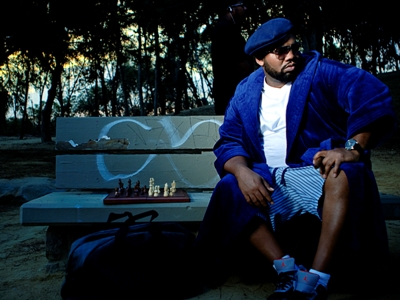 This year's crop of hip hop albums was an improvement over last year. But it didn't come from the artists expected to dominate.
Around this time in 2008, everyone was buzzing about the "new school" of blog-hyped rappers. They injected the medium with an enthusiasm not felt in ages. So far, however, the results of this youth movement are decidedly uneven. Wale's Attention Deficit drew mixed reviews; even fans of it must concede that it has plenty of decent rhymes, but lacks great songs. By contrast, Kid Cudi landed a few monster singles, particularly the undying "Day 'N Nite," but his Man on the Moon: The End of Day seemed monotone and self-indulgent. Blu and the Cool Kids mostly kept silent, and we all know what happened to Charles Hamilton.
With the jury still out on the so-called "freshman class," the end of the aughts belonged to the veterans. With the notable exception of Nosaj Thing and Dorian Concept, all of the artists on this list are firmly established. Some mounted surprising comebacks after years of mediocre and sub-par work; others made solid follow-ups to classic albums. Unlike 2008 and Flying Lotus' Los Angeles (and, I would argue, the Cool Kids' The Bake Sale), these recordings didn't establish new stylistic tropes. In a year when populism and stubborn class and racial traditions weighed down American culture, these works met expectations and buffered the status quo, whether it was the true-school ethos or the mainstream's street-rap-as-blues credo.
That's not to say that 2009 wasn't an exciting time: it was. But hip hop music thrives on youth movements, and to see blog rap's most promising rookies disappear in a cloud of weed smoke, meandering mixtapes and incessant corporate-sponsored tours and marketing campaigns was frustrating. It certainly didn't convince the old heads from continuing to insist that the genre is a dead zombie walking. Of course, next year could be different. But for now, this is where we are.
I don't know if this list is unique from any other, but I suspect there may be a few surprises. Perhaps the most contentious entry is for Raekwon's Only Built 4 Cuban Linx…Pt II. It has topped many lists, but it certainly didn't top mine. If my summary reads negative, it's in reaction to the universal acclaim that has greeted it, some of which seems unwarranted. People love their action fantasies, and Raekwon's triumphant return has some great crime narratives. But I think some consider it the year's best because it fits stereotypes of what a great hip hop album is supposed to sound like; other entries on this list drew strong reviews, too, but they were often considered something other than "real hip hop."
I don't know what that "other" may may be. Maybe "alt-rap," "backpacker," or some nefarious micro-genre like "wobbly"? But lists such as the Plug One 50 will continue to be an anomaly until fans stop equating the genre with criminal activity and po-faced lyrical schemes, embrace a more complex universe of sounds, and live up to Afrika Bambaataa's vision of hip hop as a perspective on the world instead of a region-specific, drug-infested street corner.
Yes, 2009 was a good year. We got consistently great music, but we missed the excitement that made 2008 seem like a promise of better things to come. Hopefully 2010 will combine not only the tried and true, but also the shock of the new.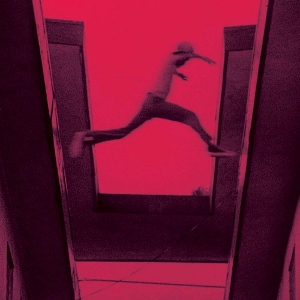 1. Mos Def, The Ecstatic
Downtown Records
Few albums sound as hard-earned as The Ecstatic. It incorporates everything Mos Def has done up to now, from the scat-rapping to the soulful singjay-ing that is a bedrock of his stunning live performances. Like Erykah Badu on last year's New Amerykah Part One (4th World War), he turns to cutting-edge producers — namely Madlib, Oh No and Mr. Flash — to create a frission that his past albums lacked. Those older recordings, particularly 2007's disastrous True Magic, made The Ecstatic a surprising comeback, but it wouldn't have been possible without those trials and errors. Its hopeful theme, an obvious nod to President Obama's 2008 election and the ensuing "Life in Marvelous Times," tells of a hard road to glory.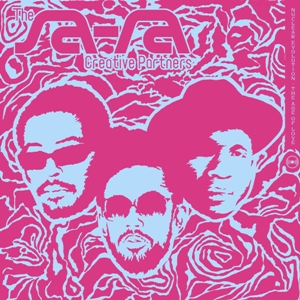 2. Sa-Ra Creative Partners, Nuclear Evolution: The Age Of Love
Ubiquity Recordings
If Sa-Ra's first collection of recorded material, The Hollywood Recordings, was a coked-up ode to sex, drugs and nightlife; then Nuclear Evolution showed a way out of the despair and decadence. "Love Czars," the album's magnificent centerpiece, rolled out a locked groove as hypnotic as a Theo Parrish track; "Cosmic Ball," with jazz-fusion master Gary Bartz as guest, was a shambolic dance in the light. Overall, Nuclear Evolution showed the different sides of Sa-Ra with a depth not heard before, justifying their rep as one of the most talented of the new soul era.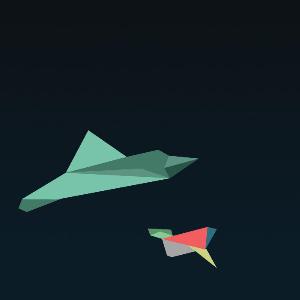 3. Nosaj Thing, Drift
Alpha Pup Records
Here's an excerpt from my interview with Nosaj Thing earlier this year:
The hype surrounding Drift is the inevitable result of a scene gathering media and fan attention. Thankfully, Drift isn't a summary of beat music clichés, but a haunting suite of songs that resembles Romantic classicism, minimalism/new music theory and old-school "electronica" techniques pioneered by Global Goon and Aphex Twin. (One of Drift's tracks is titled "1685/Bach," a nod to the year Johann Sebastian Bach was born.) Marrying his esoteric melodies to subtly dusted beats, Nosaj Thing creates an instrumental journey that leaves an indelible impression.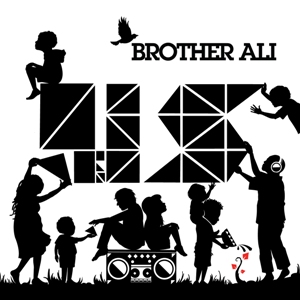 4. Brother Ali, Us
Rhymesayers Entertainment
Some critics have asked why Brother Ali, with two great albums under his belt, is never ranked among today's best MCs. Certainly, few artists could convey inner peace and happiness with such clarity. Like Animal Collective, whose Merriweather Post Pavilion used domestic bliss as a source for drama as rich as any emotional conflict, Brother Ali takes marriage and family as a starting point to wonder why the rest of the world is in turmoil. He raps with such passion and moral certitude; he truly is, as Chuck D. calls him, "a soldier of love."
5. Aceyalone, Aceyalone & The Lonely Ones
Decon
The second in a planned trilogy of tributes to his influences (the first being 2007's underrated dancehall venture Lightning Strikes), Aceyalone & the Lonely Ones celebrates the big beats of classic Motown and doo-wop. But it's not just another retro-soul exercise. Aceyalone playfully inhabits Bionik's tracks, dropping a series of clean, family-friendly rhymes reminiscent of Freestyle Fellowship's "Inner City Boundaries." This may not be Aceyalone's most important album, but it's joyously fun all the same.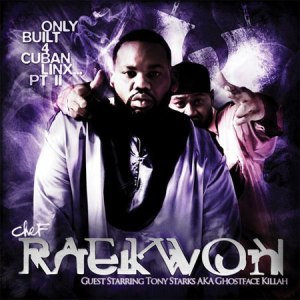 6. Raekwon, Only Built 4 Cuban Linx…Pt. II
Ice H2O Records/EMI
At 22 tracks, this long-awaited sequel to Raekwon's 1995 masterpiece was full of highs and lows, from the terrific "House Of Flying Daggers" and "Surgical Gloves" to boorish smackdowns like "Broken Safety" (featuring the always predictable Jadakiss). Importantly, this edition focused narrowly on crack dealing, all the way down to the absurd "We Will Rob You" (an interpolation of Queen's "We Will Rock You"). Save for the anguished "Cold Outside," it didn't aspire towards the white-hot hellfire and spiritual redemption of Only Built 4 Cuban Linx. Here, drug dealing isn't one's lot in life, but a familiar role, like a Martin Scorsese gangster flick. The purple tint of the album cover — an allusion to the original's limited-edition "purple tape" jewel case  — signified business as usual. However, its best songs made for undeniably spectacular mainstream entertainment.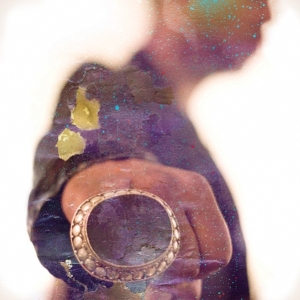 7. Madlib – Beat Konducta, Vol. 5-6: A Tribute To…
Stones Throw
Originally released as two vinyl-only EPs (Vol. 5: Dil Cosby Suite and Vol. 6: Dil Withers Suite), this tribute to Madlib's friend and collaborator James "J Dilla" Yancey contains real and genuine sorrow. Madlib may have been Dilla's biggest influence in his final years; you can hear it in his masterwork, Donuts. So the Beat Konducta repays the favor by incorporating samples from Dilla's best loved tracks, including "The Light." It's still quirky and weird…this is a Madlib album, after all. Call it a revival, with plenty of beers, blunts and tears to go around.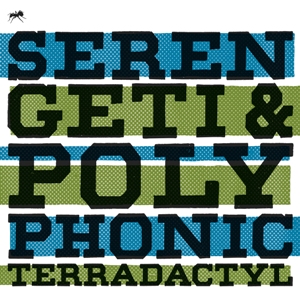 8. Serengeti & Polyphonic, Terradactyl
Anticon
Serengeti has worked quietly in Chicago, releasing poorly-distributed albums full of sharply detailed character sketches and odd hooks, which makes him a perfect addition to the left-of-center Anticon. As his official national debut, Terradactyl brings those subterranean elements to light. There is "My Negativity," which he chants as "My Negga-negga-negga," drawing an unconscious parallel with a historic epithet. "My Patriotism" turns not to politics but to intimate relations. Meanwhile, Polyphonic the Verbose's electronic squalls dance around Serengeti's tales of everyman woe like glowing brain synapses.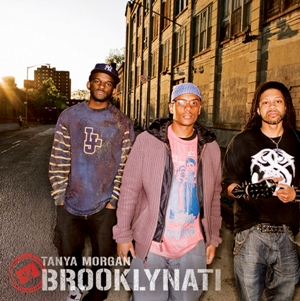 9. Tanya Morgan, Brooklynati
Interdependent Media
Brooklynati was a sophomore effort in every way — bigger guests, better production and a concerted effort to translate the rough charms of its debut, 2006's Moonlighting, to a broader canvas and a wider, blogosphere-primed audience. That the group was mostly successful — the album doesn't really take off until nearly a third of the way through, during their brilliant "horrorcore" parody "Hardcore Gentlemen" — misses the point. Von Pea, Ilyas, and Donwill continue to grow by leaps and bounds, delivering cipher cuts ("Never 2ndary") and love jawns ("Never Enough") with the unique perspective of three admitted rap nerds who are slowly becoming genuine indie-rap heroes.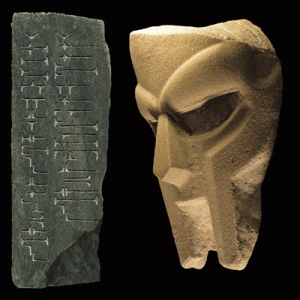 10. DOOM, Born Like This
Lex Records
If The Ecstatic was Obama's campaign of hope set to hip hop, then Born Like This was the rabid, red dog populist aftermath. It's not exactly a fuck-you album on par with Prince and the Revolution's Around the World In a Day and OutKast's Idlewild, since DOOM bookended his first solo disc in five years with a gospelly "Thank Yah." But after enduring rumors of alcoholism, ill health and even his death, prompted by years of eccentric behavior — he hasn't been seen publicly without his trademark mask since the late 90s — and notorious no-shows at his concerts, DOOM sounds unrepentant. On the Charles Bukowski-quoting "Cellz" and the homophobic "Batty Boys," among others, he sounds furious, shoving hard rhymes and third-person asides down your throat like Ron Artest. He doesn't do it consistently enough to make Born Like This a classic, but he still manages to excite and infuriate all at once.
And here's the rest of the list sans commentary:
11. P.O.S., Never Better
Rhymesayers
12. Finale, A Pipe Dream And A Promise
Interdependent Media
13. Shafiq Husayn, Shafiq 'En A-Free-Kah
Plug Research
14. Busdriver, Jhelli Beam
Anti-
15. Mike Slott, Lucky 9Teen
LuckyMe
16. Anti-Pop Consortium, Fluorescent Black
Big Dada
17. Willie Isz, Georgiavania
Lex Records
18. Dorian Concept, When Planets Explode
Kindred Spirits
19. Zion-I, The TakeOver
Gold Dust Media
20. Mr. Lif, I Heard It Today
Bloodbot Tactical Enterprises